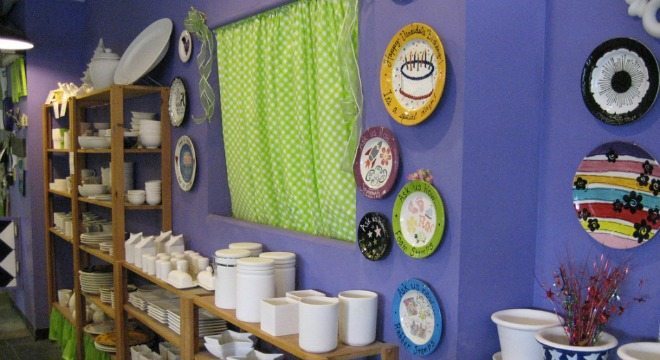 I'll admit that at first glance the thought of spending an evening together painting pottery might not seem like the most passion-infused way to pass the time. But I'd actually advise you to think again.  One of the best forms of foreplay is….. great conversation! Couples that connect mentally have much more fun connecting physically.
So, what the heck does that have to do with painting pottery? Sit for an hour or two carefully painting your spoon rest or mug and you'll find that it gives the two of you ample time to chat and catch up. Add a bottle of wine to the mix and the night's starting to look even better.
Open until midnight on Friday and Saturday evenings, All Fired Up in Winter Park is a great option for Date Night. Bring a bottle of wine and some snacks to enjoy while you unleash your creative juices.
Cost: Pieces ranging in price from $10 to $150 with most pieces around $25. You choose what you'd like to paint, paint it, and leave it with us to clear glaze and fire. This price includes use of all materials, unlimited paint choices, clear glazing and firing.
Next time you're looking for a way to just chill together, perhaps you'll give All Fired Up or another pottery studio near you a try!
All Fired Up
229 W. Fairbanks Ave
Winter Park FL 32789
407-644-9363
www.allfireduponline.com