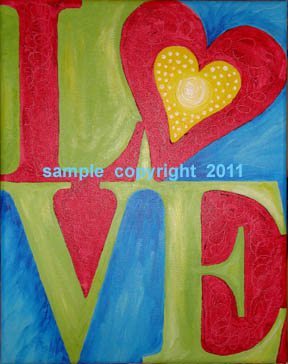 Grab your favorite bottle of bubbly and head to Cheri's Art Uncorked, a new DIY art studio in Winter Park. The $45 lesson fee includes all your materials and instruction. Participants are encouraged to bring their own snacks and beverages.
This Friday, February 11th from 6pm – 9pm, Cheri's will be featuring a special Date Night class.
For more details, visit http://cherisartuncorked.com/feb/datenightlove/
ALSO THIS WEEKEND…
Michael Andrew and Swingerhead will be giving a free Valentine's concert in Central Park, Winter Park at 4pm on Sunday, February 13th.
For more Valentines ideas, please visit www.nileguide.com/destination/blog/orlando/2011/02/09/more-orlando-valentines-day-happenings/