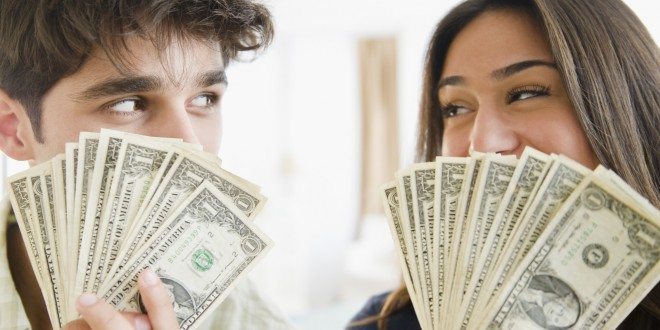 Date night doesn't need to break the bank! Here are those tips as well as a handful more:
Hit Happy Hour
If you can manage to head out in the early evening, say 5ish, a bevy of bargains await. There are a ton of local restaurants luring patrons with stellar happy hour specials. In fact, we do a series called "Happy Hour Test Drive" where we showcase Orlando's best happy hours. Check it out. 
Make it a Day Date
Dinner dates are by far the priciest so consider a brunch or lunch date instead. Perhaps plan a picnic with provisions from your own fridge. Here is a list of some of my 10 Perfect Picnic Spots in Orlando. And be sure to follow our Brunch Buzz series to stay in the know about Orlando's best brunches.
Start a Date Night Jar
Stick a jar on your kitchen counter and start filling it with your change and dollar bills. In a few weeks, you'll have socked away enough cash to grab a movie or maybe even dinner, if you're diligent about filling your jar. Also, check to see if your bank does a 'keep the change' account where they round up your transactions and stick that money in a separate account. I'm telling you… it adds up!
Swap Kid Care
Babysitting fees are part of the reason a lot of parents nix date night; understandably since these clever teens tend to charge around $10/hour. Instead of forking over $40 for a sitter, see if you can find another family willing to swap babysitting with you.
Find the Freebies
From art walks to outdoor events to free concerts, there are a ton of free activities in the Orlando area that won't cost you a penny. Be sure to check out our Free/Cheap category for ideas.
Jazz up Your At Home Date Nights
With a little creativity and some pre-planning, you can whip up some primo QT without leaving the comfort of your own home. Consider creating a theme night, such as Italian, and plan your meal, music, and movie around it. I usually find some pretty stellar at-home date night ideas HERE.
Coupons and Groupons
Besides daily deals from Groupon, Living Social, O Deals Daily, (etc. etc.) you can find meal deals anytime on sites such as HalfOffDepot.com and Restaurant.com.
Get Outside
The cheapest, and arguably, the best way to really connect is to get out in nature; thankfully we Central Floridians have no shortage of options or sunshine keeping us from the great outdoors. My favorites include Wekiwa Springs and Albin Polasek, but here's a handful more for you to check out plus tips on great local hiking locations.