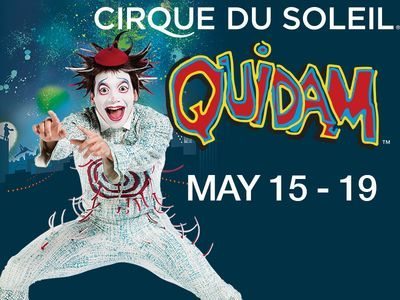 Cirque du Soleil, the international phenomenon, will bring its critically- acclaimed production, Quidam, to Orlando from May 15 to 19 at UCF Arena for eight unforgettable performances.
Quidam had its world premiere in Montreal under the Big Top in April 1996. Since then the production has toured on five continents and been experienced by millions of people.
The international cast features 52 world-class acrobats, musicians, singers and characters. Young Zoé is bored; her parents, distant and apathetic, ignore her. Her life has lost all meaning. Seeking to fill the void of her existence, she slides into an imaginary world— the world of Quidam—where she meets characters who encourage her to free her soul.
Show Schedule
Wednesday, May 15 at 7:30 p.m.
Thursday, May 16 at 7:30 p.m.
Friday, May 17 at 3:30 p.m. and 7:30 p.m.
Saturday, May 18 at 3:30 p.m. and 7:30 p.m.
Sunday, May 19 at 1 p.m and 5 p.m.
Tickets, which start at $30 each, can be purchased at www.cirquedusoleil.com/quidam, by phone at 1 800-745-3000 or in person at the UCF Box Office.