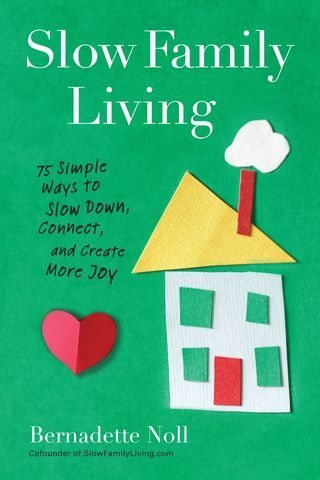 I recently read the book Slow
Family Living by Bernadette Noll. Within its 200 pages are 75 ideas for
slowing down, connecting, and creating more joy. Sounds pretty great, right?
Besides stellar ideas for bringing more sanity into my own
life—which is packed to the brim with two small daughters, a full career, and a
husband who is still my best friend—the book reminded me to bring some sanity
to our date nights.
For example, in Chapter 1, titled "Is This Working for Us?"
I was reminded about our commitment not to double date. Don't get me wrong, we
love spending time with other couples and have some great couple friends that
we really enjoy being with.
But the trouble is that when we double date, I spend the
entire night chatting with her and he spends the entire night chatting with
him, and we don't really talk to each other. At the end of the night, we don't
really feel like we got the connection we need after a long week of working and
parenting. Double dates don't work for us; so we don't do them.
In chapter 48, titled "Date Night," Noll writes that just
like all the other appointments in your life, date night needs to be scheduled.
"Date nights only seems to get priority if they are scheduled and written down
on the calendar," she writes. "If they are spoken but not written, they get
usurped by the minutia of life."
I couldn't agree more. Life is busy and it gets even busier
when you add kids. Quality time rarely happens by accident.
I met a couple recently who had a bucket list created of all
the things they want to do for date night. At least twice a month, they take
out that list and schedule one of those activities into their calendar. As a
result, they're always doing fun stuff together and have made their friendship
a priority.
I'm always so perplexed by couples who no longer date each
other. I'm sure they've forgotten that just a little bit of creativity and
effort can go such a long way in reestablishing connection and romance. When it
comes down to it, the quality of our relationship will always be in direct
proportion to the effort we put into it. So, if you've been wishing for more
connection with your partner, maybe think about amping up your date night. It
can't hurt to try.
By the way, you should follow GDO on Twitter and Facebook for even MORE great date night ideas!