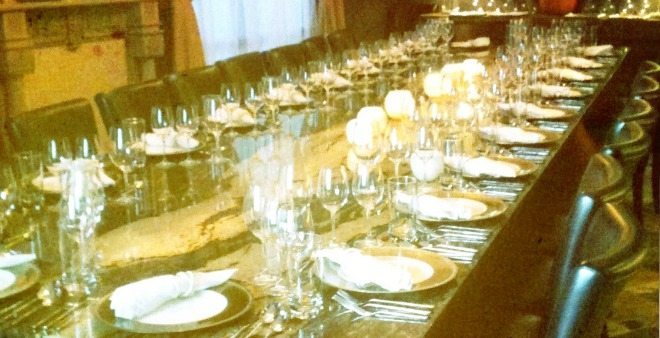 By Heather Lane
** Several times each year, the Orlando Date Night Guide sends a different couple on an awesome date night. This Couple at Large then shares their experience on the blog. For July, we sent Heather and Shawn Lane to The Table, a restaurant with just one communal table for 22 guests and an unforgettable pre-set menu. Here's what Heather and Shawn had to say about the experience: 
My husband, Shawn, and I have wanted to dine at The Table for some time now, and thanks to Kristen and the Orlando Date Night Guide, we were able to do just that! The Table is a very unique dining experience located on Restaurant Row (Sand Lake) in the Dellagio Plaza, serving dinner on Friday and Saturday nights, exclusively.
The experience begins promptly at 7pm, and the doors are locked until then. So unless you enjoy standing outside in the Florida "warmth", you may want to arrive right on time. Normally, we would suggest arriving a little early to have a pre-dinner drink and check out Pharmacy (the semi-secret speakeasy next door, which is owned by the same chef team as The Table), but there is so much food and wine to be had at The Table that it is probably better to save Pharmacy for another date night.
This evening started with a delicious glass of Spanish Cava and some light hors'd'oeuvres while everyone milled about, chatting and talking in the surroundings around the centerpiece communal table. Once we were seated, owner Tyler Brassil welcomed us and explained how The Table works with local farms and how each menu is created especially each night and made with the ingredients delivered that day.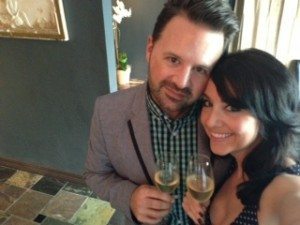 We dined on such delicious offerings as Smokey Sockeye Salmon with minted yogurt and farmhouse greens, as well as an amazing Oxtail Broth Pho and Roasted Maine Lobster. Fellow owner and chef Loren Falsone deserved every bit of the applause she got when she was introduced to the guests.
Along with the meal, some truly excellent and unique wines are expertly paired by resident "libationist", Dominick Tardugno. Our night was dominated by some exquisite white wines from Italy, France and California, with a big and smokey California Cabernet with the cheese course and a delicious Italian Rose served with a decadent Raspberry Rhubarb Chocolate Torte. These imaginatively fun pairings made the meal that much more special.
So do yourself a favor, make a reservation and bring the one you love. If you come with some friends, try to grab the seats at the head of the table as it will be easier to talk. But most of all, come hungry. You will leave satisfied.