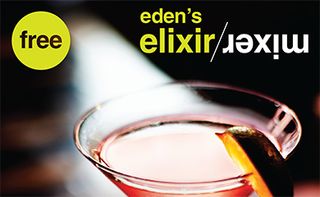 Meet the best shakers and stirrers in the local cocktail
scene at Eden's Elixir Mixer. Join Eden Bar and local partners Troy & Sons,
Smooth Amber Spirits, High West Rye, Cask & Larder, The Courtesy Bar,
Opici, Stacole Fine Wine and Spirits, The Ravenous Pig, The Woods, The Matador
and more as they serve up free tastings of the best and most creative craft
cocktails in town, including Eden Bar's tasty new fall cocktails.
Saturday, October 5, from 2pm – 4pm.
Ezian's current feature film, In a World…, has a 3:45pm
showing that day if you care to catch a flick while you're there.
For more information on the Elixer Mixer, visit www.enzian.org/food/upcoming_events/edens-elixir-mixer.