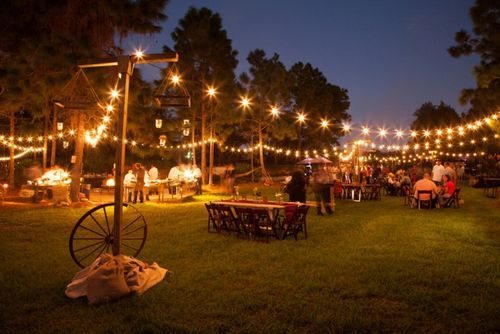 If you haven't attended an event yet at Whisper Creek Farm, you won't want to miss this one. Located at JW Marriott Orlando, Grande Lakes, Whisper Creek Farm is the resort's 7,000-square-foot fruit and vegetable garden with an adjoining 6,000-square-foot outdoor event space and indoor barn.
On November 16th, guests are invited to join in a first-of-its-kind dinner to celebrate the resort's 10th anniversary. The Harvest Celebration will showcase the Farm's featured on-site method of cookery: asado barbecue, where meats are slow cooked on an open grill, called a parrilla.
In addition to produce from Whisper Creek Farm itself, the menu will include ingredients from nearby purveyors Palmetto Creek Farms, Lake Meadow Naturals, My Yard Farm, and King Family Farm.
The Harvest Celebration menu will be led by Chef Melissa Kelly, a pioneer in sustainable cuisine, whose award-winning restaurant PRIMO at JW Marriott Orlando was the inspiration behind Whisper Creek Farm.
When:  Saturday, November 16, 6:30PM
Where:  Whisper Creek Farm at Grande Lakes Orlando
11706 S John Young Parkway, Orlando, FL 32837
Cost:  $150 per person (including tax, gratuity, and valet parking at the farm)
A special room rate of $169 at JW Marriott Orlando is available for dinner attendees.  Rate is valid on Saturday, November 16.
For more information, please visit www.grandelakes.com/Harvest-Celebration-with-Chef-Melissa-Kelly-Event-Details-354-57.html.