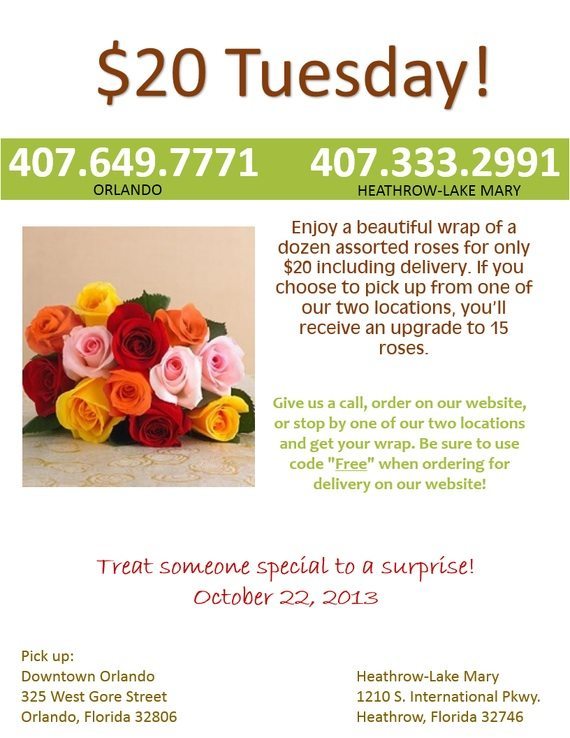 Psst… guys. Want to wow your boo with flowers DELIVERED for only $20!?
Once a month (sometimes more) In Bloom Florists offers a spectacular deal on a delivered bouquet of flowers. For just $20, you can have a select arrangement delivered on the day of the deal.
Today (Tuesday, October 22) you'll send a dozen assorted roses. Next time it could be lilies or sunflowers. The arrangements constantly change.
To find out about these sporadic specials, simply subscribe to the email list on the right side of In Bloom's website.