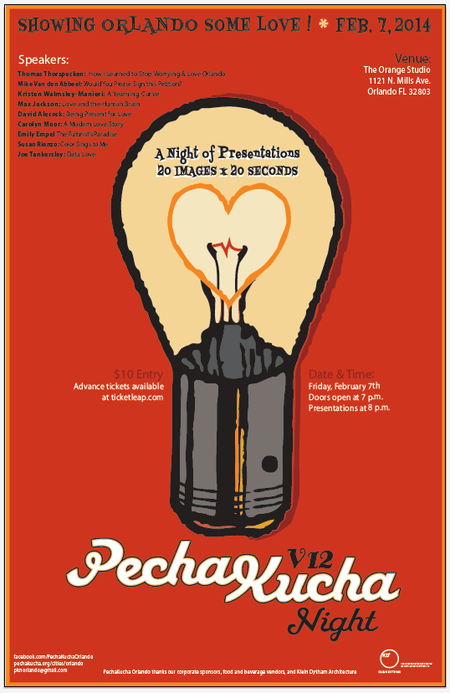 My big debut at PechaKucha Night is less than 2 weeks away (gulp!). If you've never checked out this event, you may want to consider joining the 300 audience members who'll listen to 9 speakers as they traverse the 6 minute and 40 second presentation format.
The Friday, February 7 edition of PechaKucha Night has the added bonus of being a week away from Valentine's Day, so expect many of the talks to center around love… of some kind or another. Doors open at 7pm and the speakers begin at 8pm.
Tickets typically sell out in advance so it's best to buy them online.
For tickets and event info, visit www.facebook.com/events/519593651458412/.
Hope to see you there!