By Latisha Mccray
Picture this: A few hours spent walking down tree-lined, bricked streets admiring beautiful Spanish architecture and unique details of the past. Imagine yourself ducking into a quaint shop or eatery to sample some locally sourced items to keep you eagerly awaiting your next stop. Now tell me, where would you guess this kind of an experience would happen?  A quaint village in France? Or perhaps you're thinking a small town in Spain? Would you believe me if I said it's right here in Central Florida? Believe it!
This weekend, my husband and I went on the Park Avenue Walking Food Tour, hosted by Orlando Food Tours  (www.orlandofoodtours.com). This is one of the most unique and fun ways to EXPERIENCE Winter Park, even if you've been there countless times before. The guides, Kiel and Reid, do a great job in keeping the group engaged at all times and maximizing the sampling experience at each location.
The tour takes about 2.5 to 3 hours and covers about 1.5 miles with stops at 5 to 7 different places. All food and drink tastings are covered in your $47 ticket purchase. Booking in advance is required and tours currently run on Saturdays and Sundays beginning at 11:30am. I'll keep my lips sealed about exactly where you'll be stopping so I don't ruin any surprises for you.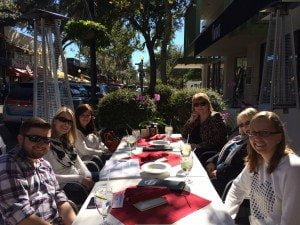 Our guides clearly took the time (and great care, might I add) to research the history behind the architecture and history that make up Winter Park, and they share Winter Park's stories in a way that is interesting and entertaining.
Do you know who the founding fathers of Winter Park are? Do you know what famous architects fell in love with the area and invested millions of dollars to establish the Park Avenue we know and love?  Of course you can Google the answers and find out, but taking this tour will give you the human connection to the technical answers. Our guides transformed what could be a typical tour from eatery to eatery into a sensory immersion of Winter Park's charming history and amazing local chow.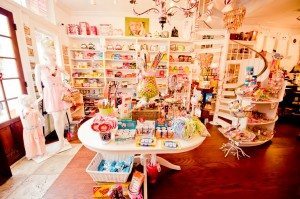 We had 12 people in our group, which translated into an instant group of new friends on this experience. You share fun facts, food and time with this group.
My husband and I returned to some of the locations that we visited that day and saw other people from the group wandering back to stops as well (you get coupons for the places featured on the tour!). We stayed not only to enjoy the beautiful landscape and the wonderful shops that we discovered on the tour, but also to really appreciate the history that we had been exposed to during our time on Park Avenue. We should always be open to learning about the things that shape our beautiful cities in Central Florida, and hey, if people throw in food & booze while you do it, that's a win/win in my books.
Need-to-Know Details
Orlando Food Tours run every weekend, Friday through Sunday
Tours are from 11:30 am – 2:00 pm
Cost is $47 per person, includes all food & beverage tastings
**ORLANDO DATE NIGHT GUIDE READERS GET 10% OFF TICKETS
Use coupon code "greatdates" online and you'll get 10% off tickets at checkout. Click HERE for tickets.