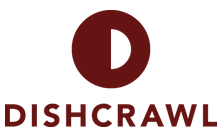 On Tuesday, April 8th at 7pm, Dishcrawl Orlando returns after quite a long hiatus with the inaugural food crawl of the Dr. Phillips area, where a variety of culinary delights from pub food to sushi to unique cocktails await.
Dishcrawl's concept is simple: they take a group of foodies to three undisclosed locales in one of Orlando's many dining hubs. Adding to the adventure and mystery, participants are served a surprise dish at each stop. The only detail guests get in advance is the meeting location, which is emailed 48 hours prior to the event.
The $45 ticket includes fare (but not booze) at three different mystery stops.
For tickets and more details, visit dishcrawl.com/dishcrawl/3292.