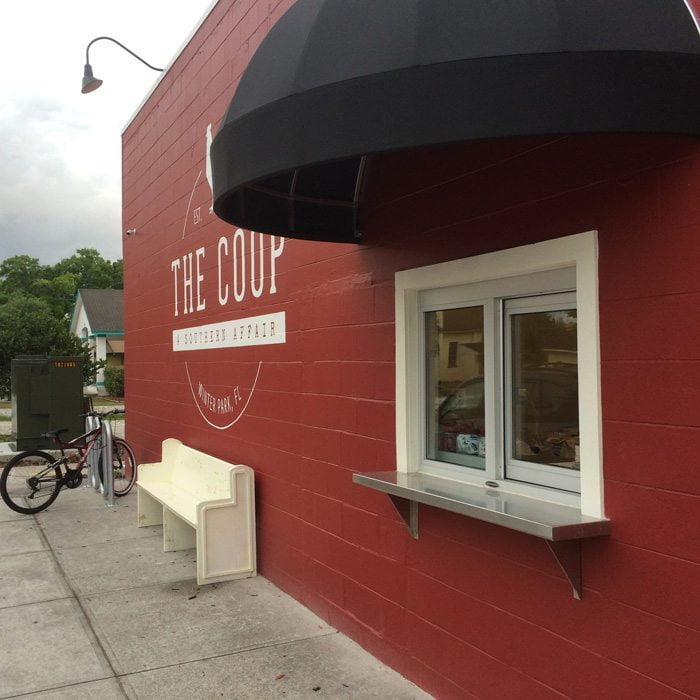 The countdown is on for the grand opening of The COOP, the new southern cooking concept by 4 Rivers Smokehouse restaurateur John Rivers. The doors will officially open Thursday, April 17 and just like at 4 Rivers you can expect long lines and relentless loyalty. Why? Because John has once again perfected the quick comfort meal.
You won't find any brisket or pulled pork sandwiches here. This menu is all about fried chicken, pork chops, meat loaf and shrimp & grits. There's roasted chicken, mashed potatoes, fried green tomatoes, biscuits, chicken pot pie, creamed corn and pies and moon pie for dessert.
Bring your appetite but don't stress about your budget; prices here are as welcoming as the service. Entrées with two fixins (sides) range from $7.49 – $14. 99. Here are some photos from tonight's sneak preview to whet your appetite.