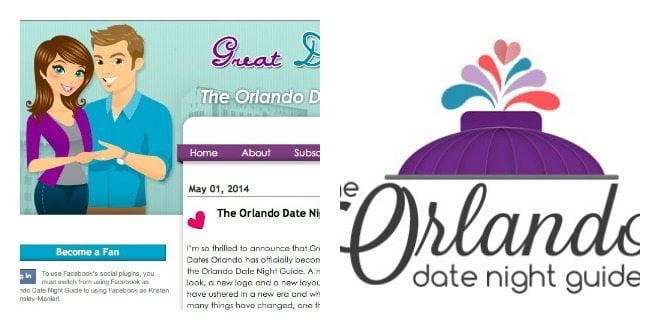 I'm so thrilled to announce that Great Dates Orlando has officially become the Orlando Date Night Guide. A new look, a new logo and a new layout have ushered in a new era and while many things have changed, one thing has remained the same: all of your favorite date night ideas and the best suggestions for having quality couple time are still centralized in one fabulously convenient hub. All of Great Dates Orlando's 600 blogs, plus MANY more to come, are now beautifully organized on the new site. 
Change is hard sometimes but it was necessary to grow and to adequately highlight all the amazing content that has lived on the site for more than seven years.
I hope you'll join me in embracing the Orlando Date Night Guide and continue to use it as your number one source of date night ideas in Orlando.
Wishing you love and laughter always,
Kristen Manieri
Editor and Founder
P.S. Pink Salt Creative, a local web design and SEO company, was the creative brains and technological prowess behind the new site. They were so great to work with and I would recommend them wholeheartedly.