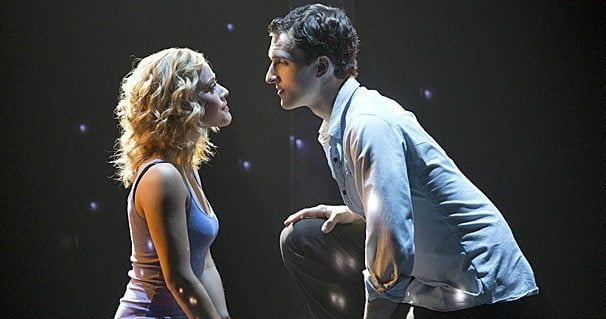 Who could forget that delightfully romantic scene in Ghost with Patrick Swayze & Demi Moore at the potters wheel? This and many more iconic moments from the 1990 film have been brought to life for Ghost The Musical, a Broadway rendition descending on the stage of the Bob Carr Performing Arts Centre May 13 – 18.
With an original pop score from multiple Grammy Award-winners Dave Stewart (one half of the 80s pop duo the Eurythmics) and Glen Ballard (co-writer with Alanis Morissette on the multi-platinum album Jagged Little Pill), Ghost The Musical follows Sam and Molly, a young couple whose connection takes a shocking turn after Sam's untimely death.
Tickets, which start at $50, are now available for all 8 performances during its seven-day run in Orlando. But you might win a pair of tickets to the opening night performance here.