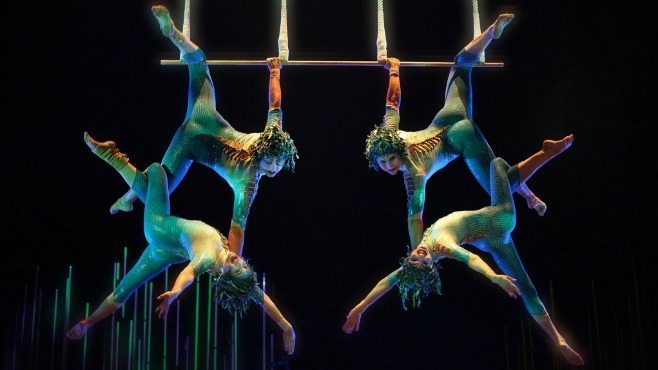 Cirque du Soleil recently announced that its newest arena show, Varekai, is set to perform seven shows at the Amway Center from September 17 – 21, 2014.
After 11 years of touring the world under the blue and yellow Big Top, Varekai began a new adventure this past December touring arenas worldwide along with several new markets never visited before.
The colorful show follows the story of a solitary young man parachuted from the sky into the shadows of a magical forest home to a kaleidoscopic of fantastical creatures. The young man takes flight in an adventure both absurd and extraordinary.
The word Varekai (pronounced ver·ay·'kie) means "wherever" in the Romany language of the gypsies, the universal wanderers. Directed by Dominic Champagne, this production pays tribute to the nomadic soul, to the spirit and art of the circus tradition, and to those who quest with infinite passion along the path that leads to Varekai.
Show Schedule:
Wednesday, September 17 at 7:30pm
Thursday, September 18 at 7:30pm
Friday, September 19 at 7:30pm
Saturday, September 20 at 4pm and 7:30pm
Sunday, September 21 at 1:30pm and 5pm
Tickets, which range from $35 – $150, go on sale Monday, June 23 at 10am. For more information about Cirque du Soleil, visit www.cirquedusoleil.com.