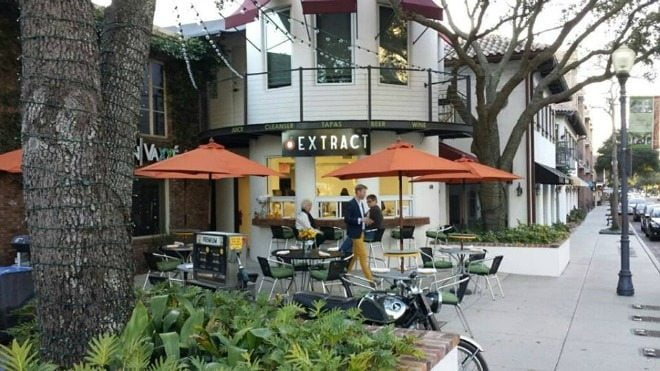 I have so much to tell you about events, new openings and ongoing happenings that I decided to cram them all into one post. Here goes..
Extract Juice and Tapas Bar recently opened in one of my favorite areas of town: Hannibal Square. There's a cute little outdoor patio where you can sit and enjoy light bites, such as Thai Pineapple Lettuce Wraps and Ahi Tuna Nachos, as well as freshed pressed juices, smoothies and pita pizzas. They also serve bottled craft beer, ciders and a fruity house made Sangria.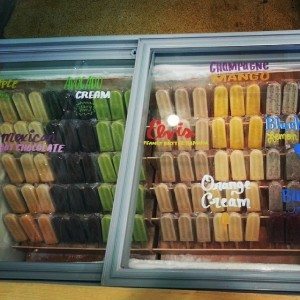 The Hyppo closed for a short spell and has now emerged as The Pop Parlour (431 E. Central Blvd). They're offering craft popsicles made with local, organic ingredients mixed into such flavors as Pineapple Cilantro, Green Tea Banana, and Champagne & Strawberries. Definitely worth a stop in after dinner downtown.
Comedian Chris Tucker (Rush Hour, Silver Lining Playbook) will be doing stand-up at Hard Rock Live on July 11, 8pm. Tickets start at $55. This is sure to be a pee-your-pants sort of show.
The Courtesy Bar, which has been hosting regular cocktails classes for quite some time now, has changed things up a bit for summer and will offer themed classes on Garden Party and Summer Classics on the first and third Saturdays of June, July, and August from 5:45 p.m. to 7 p.m. $55. Reservations: 407-704-9288 or info@thecourtesybar.com.
Finally, Local Roots has a fun event on the horizon for foodies and locavores alike. The Florida Farm Tour & Seafood Lunch, a collaborative effort between Local Roots and Tampa Bay Brew Bus, will begin at East End Market on Saturday, June 28th at 11am and travel via the plush bus stocked with Tampa Bay Brew Bus craft beer to 3 stops:
– Wild Ocean Seafood in Port Canaveral
– Dragon Farm in Merritt Island
– Ensey's Tropical Fruit
Cost is $65 per person. For more info, visit http://local-roots.squarespace.com/june/.