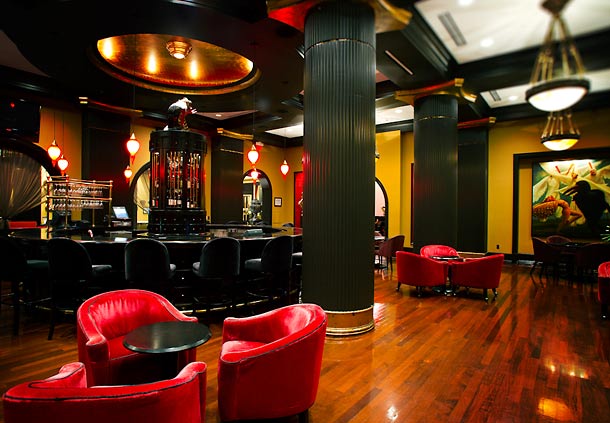 With its clandestine vibe and a sexy aesthetic crafted from low lights, dark red chairs and a black wrap around bar, the Bosendorfer Lounge has long been a favorite amongst couples seeking a sophisticated yet sultry spot for sipping cocktails and listening to live jazz.
Known for its expansive collection of artwork, the rich lobby bar tucked into the Grand Bohemian Hotel is also renowned for its offering of artful martinis and cocktails. There are 24 signature cocktails to be exact. Here's the full list.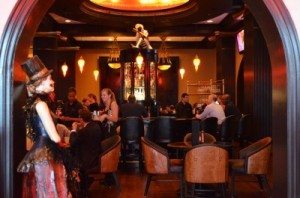 One of the best times to visit is during Charcuterie & Cocktails, the Bosendorfer's happy hour Mondays through Thursdays from 5:30-7:30pm. Besides a slew of specials for drinks and small bites, it's also when THE QUARTET is offered.
The perfect selection for your next double date night, The Quartet features the Butcher's Table for 4 plus 1 bottle of featured wine for $50.
The Butcher's Table features a medley of cured meats, cheeses, pickles/olives, fruit preserve/compote/dried fruit, and rustic breads.
This could be a date all on its own or the prelude to dinner at nearby restaurants, including Boheme, Kasa or Rusty Spoon.