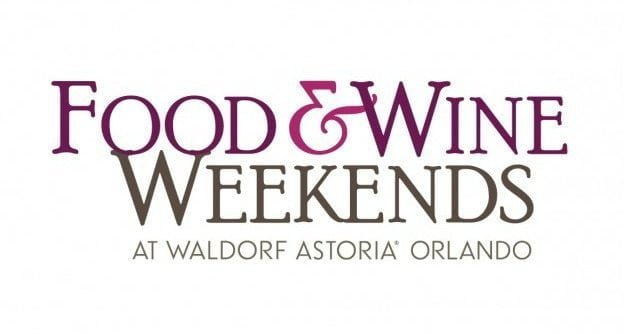 Lovers of fun, creative and decadent culinary experiences will adore all the foodie festivities planned on weekends through November 9 at Waldorf Astoria Orlando and Hilton Orlando Bonnet Creek.
To begin with, the annual Food & Wine Weekends will host a series of wine dinners held on Friday and Saturday evenings when 16 guests will feast on a three-course, wine-paired dinner at Waldorf's flawless Bull & Bear steakhouse. Menus, which change weekly, can be previewed here. These are lavish affairs, often held in the restaurant's private wine room and featuring some of the restaurant's most spectacular dishes and renowned doting service.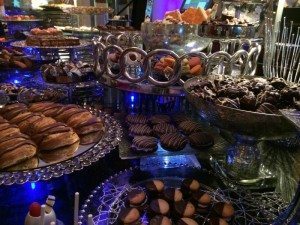 Another highlight of this 7-week fete is the return of Bar du Chocolat, which features an expansive selection of chocolates and pastries perfectly paired with a handful of Champagne varieties. Offered Fridays and Saturdays from 6:30pm – 10:30pm in Peacock Alley, this chocolate-lover's dream allows guests to choose their own personal selection of treats they can enjoy on the outdoor terrace or in the lounge where live music plays nightly.
In addition, an Art of Sushi Pairing will be offered Fridays and Saturdays at Zeta Bar & Sushi Lounge at Hilton Orlando Bonnet Creek, and a Royal Tea will take place Sundays from 3pm – 5pm in Peacock Alley.
Those able to carve out an overnight (rates start at $209/night) with the kids might want to take advantage of Astoria After Dark, which keeps kids busy all night with a slew of fun activities at the WA Kids Club on Fridays and Saturdays from 6pm – 10pm.
Of course being so close to Epcot, this little getaway is the perfect time to also check out the International Food & Wine Festival. Both Waldorf Astoria Orlando and Hilton Orlando Bonnet Creek offer free shuttles to Epcot and all of the Disney parks.