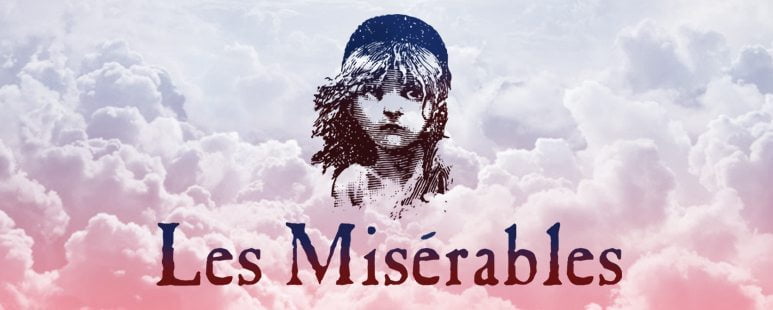 Orlando Shakespeare Theater will present Les Misérables, one of the most beloved Broadway musicals, as the kick-off to its 2014/15 season.
From September 10 – October 12, 2014 in the Margeson Theater, this production (the largest musical in the Theater's history) will feature a talented mix of Broadway veterans and Orlando Shakes favorites including a standout cast of 27 and a 10-piece orchestra.
Set in the early 19th-century, the story follows a French peasant named Jean Valjean on a quest for redemption after serving nineteen years in jail for stealing a loaf of bread. When a compassionate bishop inspires him with a tremendous act of mercy, Valjean decides to start his life anew, but is relentlessly tracked down by Police Inspector Javert. Along the way, Valjean and a slew of characters are swept into France's revolution, where a group of young visionaries make their last stand at a street barricade.
Single tickets to Les Misérables ($15 – $55) are available now by calling (407) 447-1700 ext. 1, visiting www.orlandoshakes.org, or in person at the John and Rita Lowndes Shakespeare Center (812 East Rollins Street).
Preview Dates: September 10 and 11 at 7:30pm
Opening Date: September 12 at 7:30pm
Senior Matinees: September 17 and October 10 at 2pm
$20 Under 30: September 19 at 7:30pm
OPENING NIGHT PARTY – September 12 at 6:15pm
Mingle with members of the audience while sampling free appetizers from Paris Bistro and dessert bites from Raphsodic Bakery. Free to all opening night ticket holders. No RSVP necessary.
OPENING NIGHT PRE-SHOW CHAT – September 12 at 6:45pm
Join the director and members of the artistic team in the Patron's Room for a brief, informative discussion with the about the creative process.
SUNDAY TALKBACK – Sunday, September 21
Stay after the 2pm matinee performance for an informal Q & A with the cast and members of the design team.
TICKET INFORMATION
Previews and Senior Matinees – $27, $22, $15
Tuesday – Saturday at 7:30 p.m. – $55, $45, $30
Saturday and Sunday at 2:00 p.m. – $55, $45, $30
Pssst…. be sure to check out the flash mob Orlando Shakespeare Theater pulled off at The Mall at Millenia a few days ago. Click here to see the YouTube video.