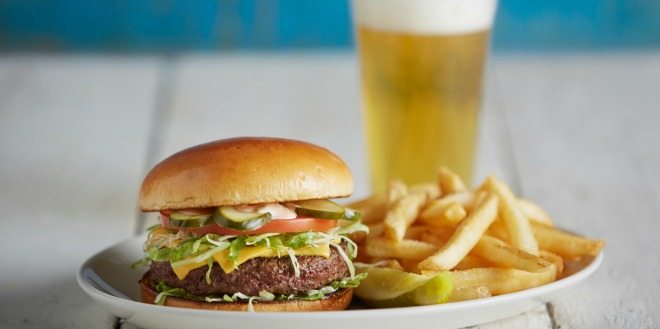 *Updated August 2015*
What better way to celebrate National Burger Day than with a round-up of the best places to enjoy America's favorite food. We eat a lot of burgers here in the USA. 50 billion burgers a year, in fact. That translates into three burgers a week for every single person in the country. Wow!
So for those of us living in the Orlando area, here are a handful of my favorite spots to get your fix: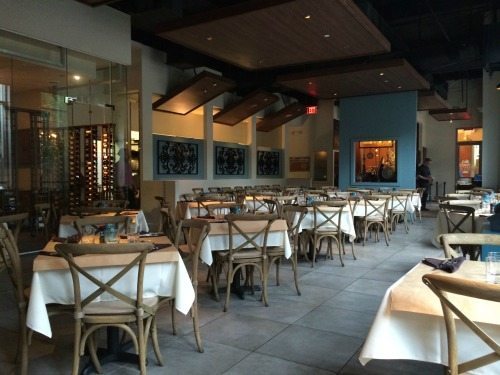 Artisan's Table
This downtown gem features an ever-changing menu of creative, locally sourced fare but the burger, thankfully, remains a mainstay on the menu. Made with ground short rib and brisket and slathered with a house-made bacon marmalade, the spectacular Artisan's Burger can be enjoyed in the dining room or at the bar where you'll find all-day happy hour featuring $5 cocktails, wine and select beers.
Margaritaville
Jimmy Buffett's beloved Cheeseburger In Paradise (shown above) translates into five different burger varieties on this CityWalk locale's menu, including Rancho Deluxe Burger (topped with Monterey Jack cheese, applewood-smoked bacon, lettuce, sliced tomato, pickles and ranch dressing) and the Volcano Burger (topped with volcano chili, lava cheese sauce, pickled jalapeños, guacamole and Fritos original corn chips). These pair well with the 12 different styles of margaritas served at this laid-back eatery.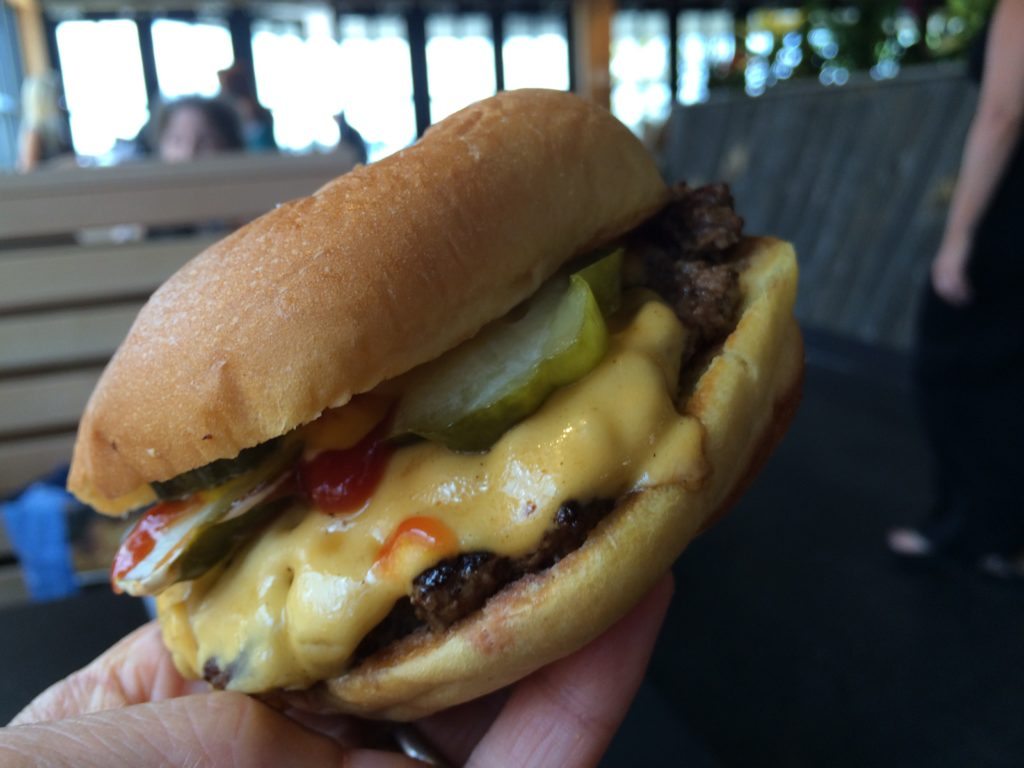 Shake Shack
Yes, the lines are still long at the new Winter Park restaurant but for good reason… Shake Shack's burgers are awesome!! From the plain ol' single to the towering Shake Stack, these juicy burgers slathered in cheese and ShackSauce will keep you coming back for more. And when this heat finally breaks, that lakeside patio will be a perfect place for date night.
Hillstone
Lots of fine cuts of steak and fresh catch fish make this fine dining spot overlooking Lake Killarney a favorite for couples. The giant, sloppy burger with its grease and ketchup running down your arm, might not fit well into the romantic vibe you're trying to create, but order it anyway. It's damn good.
B&B Junction
Outdoor seating, an eclectic array of craft beers, a menu boasting grass-fed beef and a bevy of "alternative burgers" makes this Winter Park spot a favorite among burger aficionados. The onion rings are gargantuan, salads are sourced locally and the blackboard sports a 'shake of the day'.
Marlow's Tavern
We loved the elevated pub grub concept at Marlow's, where you can get everything from ahi tuna to shrimp & grits (plus lots of funky cocktails to boot). But burger lovers will want to explore the seven different burgers on deck, including my hubby's favorite, the Black And Blue Burger covered in Gorgonzola cheese and topped with applewood-smoked bacon. Locations in Winter Park and Pointe Orlando.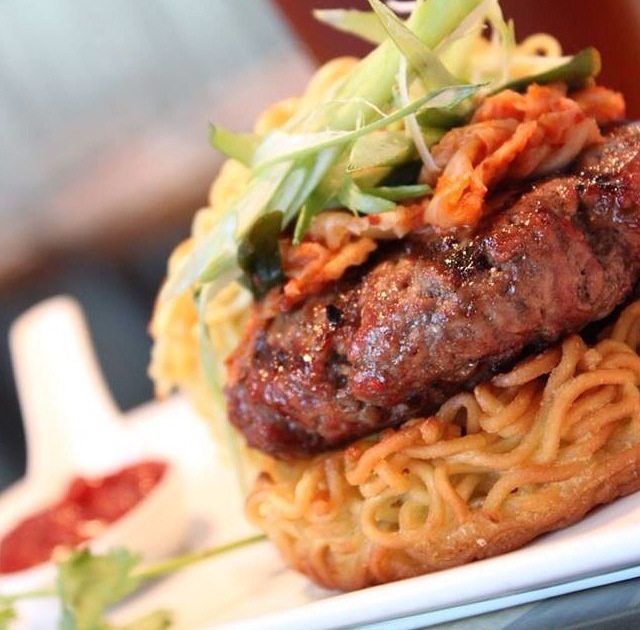 Honorable Mentions
The recently revived Ramen Burger at Hawkers Asian Street Fare is a beef patty sandwiched between a ramen noodle bun.
The Pimento Cheese Burger at Highball & Harvest is made with double short-rib patties, bacon, pimento cheese and spicy, house made pickles.
The Creekstone All Natural Burger at Hamilton's Kitchen comes lovingly encased in an Olde Hearth roll (yay local!) and then is slathered in roasted garlic aioli and aged white cheddar. This flavor combination is outstanding.
Surely I've missed a few greats… what are your favorite Orlando burger spots?