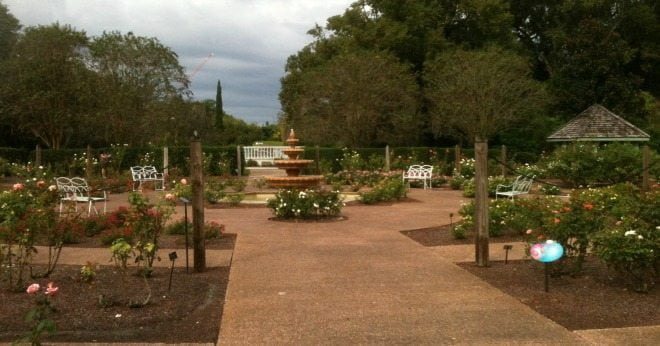 Arguably one of the most under-utilized local gems, Harry P. Leu Gardens is a 50-acre botanical haven just north of downtown Orlando and just a stone's throw from Audubon Park.
On the first Monday of most months, Leu waives the usual $10 admission fee and lets visitors wander through the tranquil and picturesque gardens free of charge.
This includes access to the gardens and the Leu House Museum, which are open from 9am. – 5pm every day.
Mornings are usually pretty busy on these days owing to the slew of mommies and toddlers that descend on the space for the monthly story time event, but the crowds thin a little by early afternoon and the garden becomes the perfect place for couples to visit for a lunchtime respite.
Officially, blankets and 'picnics' are not permitted outside of special evening events but visitors on free Mondays can grab a bite at Curbie's Sidewalk Café and a sweet treat from Peak Season Pops, both onsite.
You might also bring a small pack of provisions to nibble on and grab a seat at one of the many garden benches or inside a gazebo speckled throughout Leu Gardens. Technically, that's not a picnic in my books.
Grab your 'snack' at nearby East End Market where you'll find fresh bread, artisanal cheeses and decadent desserts, just to name a few of the offerings. P is for Pie Bake Shop, Bikes, Beans and Boudreaux are also just minutes away and offer lots of delicious 'to-go' lunchtime selections.
Perhaps you've not considered lunchtime as a suitable date night option, but for busy couples, especially those with kids, this is an ideal (and super affordable) way to sneak off together without having to worry about babysitters. Tell your boss you're taking a long lunch and enjoy some al fresco QT.