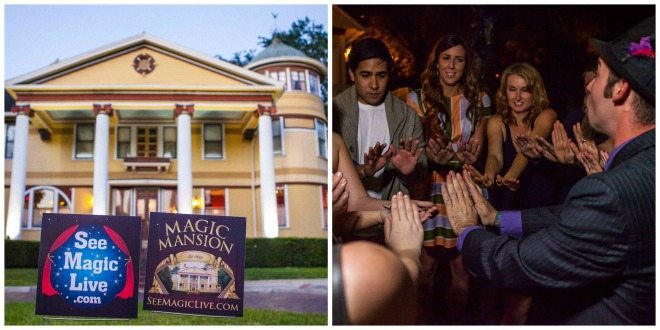 If you're looking for a fun way to get into the Halloween spirit but could take a pass on the whole dressing up thing, have I got the event for you!
Hosted by renowned Orlando magician Kostya Kimlat (you can read all about him in this Orlando Magazine story) at the Historic Dr Phillips House, Magic Mansion is a spectacular 4-night event that brings together more than a dozen renowned magicians who showcase their skills throughout the mansions and outside gazebo.
Nightly from 6-10pm, ticketed guests are invited to journey from magician to magician at their own pace, setting aside at least two hours to enjoy the full experience.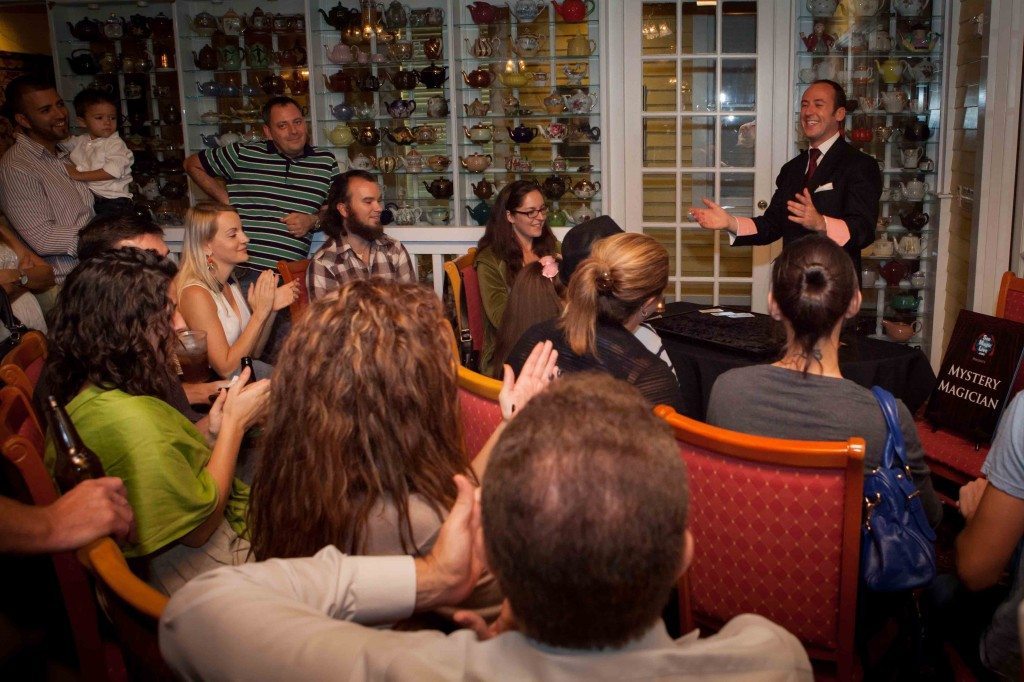 These are not your average magicians. Disregard any experience you've had with cheesy sideshow acts with transparent tricks and instead imagine the most sophisticated sleight-of-hand, mentalist, mind-reading magic you've ever seen.
Last year, contributor Latisha Mccray attended and was blown away by the expert theatrics she experienced. You can read her review here.
While every night is sure to be a show-stopper, Wednesday will focus especially on sleight-of-hand magic and Thursday will highlight mentalism and mind-reading.
Tickets, which are $29.95 each, include complimentary valet parking. Food and drinks will be available onsite for purchase.
Magic Mansion
October 27 – 30
Historic Dr. Phillips House
211 N. Lucerne Cir E. Orlando
www.orlandomagicmansion.com