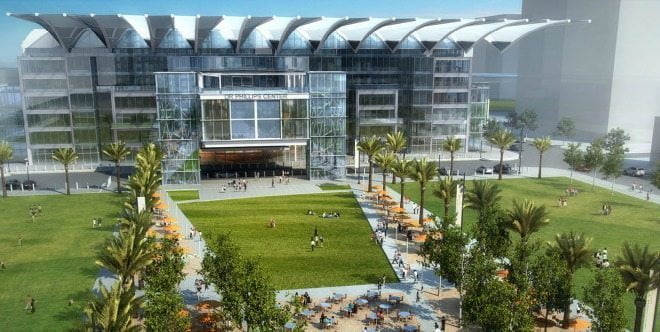 The countdown to the opening of the new Dr. Phillips Center for the Performing Arts is on as the state-of-the-art, 330,000 square-foot space gets ready for its November opening. Spanning two blocks of downtown Orlando and housing the 2,700-seat Walt Disney Theater and the 300-seat Alexis & Jim Pugh Theater, the center aims to be a "gathering place for creativity and discovery; a vibrant urban destination where artists, audiences and students will come to experience, explore and learn."
Lots of grand opening shindigs are in the works but in the weeks and months that follow, we'll all get the chance to step inside to experience Dr. Phillips Center at a slew of great performances scheduled through this year and beyond. Here are a few 'date night' options to take note of:
For starters, The Phantom of the Opera takes over the stage December 3 – 14 and serves as the center's first big Broadway show. This hugely successful Andrew Lloyd Webber musical will be performed by a cast and orchestra of 52, making it one of the largest productions currently on tour.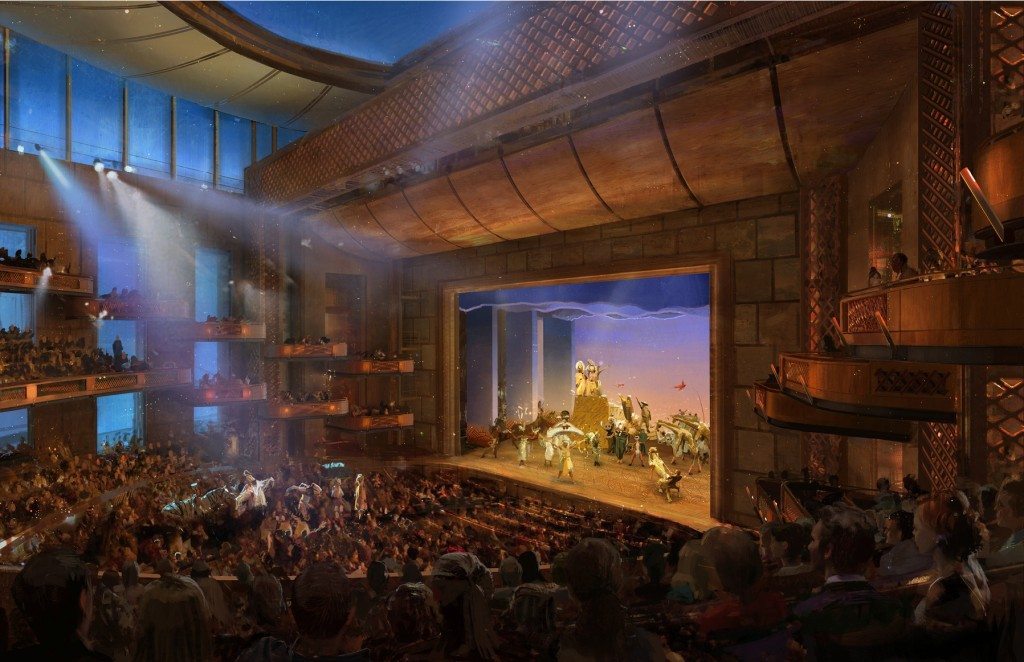 Book of Mormon tickets go on sale October 17th for a 14-show run beginning December 26 through January 4 that will likely sell out.
Foodie icon Alton Brown hits the stage on February 7, 2015 for his Edible Inevitable Tour, which promises to be two hours of quirky humor and culinary-science that blend standup comedy, food experimentation, talk show antics and live music.
Finally, John Mellencamp (Jack & Diane, Hurts So Good) performs at the center on March 22, 2015 as part of an 80-city tour for his new Plain Spoken album, which was released in September.
Other noteworthy happenings include scores of performances by the Orlando Ballet as well as Jazz Roots – A Larry Rosen Jazz Series, which will showcase performers like Chris Botti and Sergio Mendes on select dates from November 20, 2014 to April 17, 2015.
FREE SHERYL CROW CONCERT, NOV 8
Free events include a Community Open House on November 8 and November 9 starting at noon, with a preview at 11am for Dr. Phillips Center members. Guests will take self-guided tours and explore the Della Phillips Grand Lobby, the Walt Disney Theater, the Alexis & Jim Pugh Theater and the Seneff Arts Plaza. The tour will include stops for photo opportunities and participants will have a chance to purchase tickets for upcoming shows and events.
The two days of free tours will culminate in special events to be held on the Seneff Arts Plaza — November 8 features The Celebration of the Seneff Arts Plaza with a free concert by nine-time GRAMMY winner Sheryl Crow. November 9 features a family film screening on the Seneff Arts Plaza. The film title will be announced at a later date.
While both events are free and open to the public, a limited number of tickets for the climate-controlled
hospitality pavilion with private restroom facilities, dinner from Bubbalou's Bodacious BBQ and three drink (beer/wine and soda) tickets are available for $60.00 at the door or in advance online for $50.00 at drphillipscenter.org/grandpremiere.
The Grand Premiere schedule continues on November 14 with the Celebration of the Alexis & Jim Pugh Theater — a ticketed event, with limited seats available, featuring Emmylou Harris. A 13-time Grammy winner and Billboard Century Award recipient, Emmylou Harris' contribution as a singer and songwriter spans 40 years.
It's exciting to see the vision for the Dr. Phillips Center finally brought to life… and even more exciting to see all the great shows slated to hit the stage at this new downtown cultural hub.