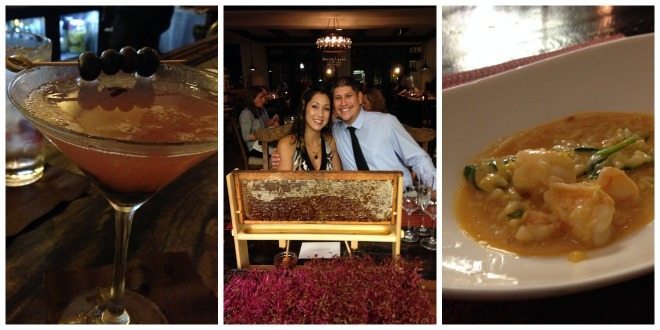 Several times each year, we send a different couple on an awesome date night. This Couple at Large then shares their experience on the blog. In October, we sent Paul and Natalie Jurado to experience the chef's table at Hamilton's Kitchen, a spectacular farm-to-table restaurant inside Winter Park's Alfond Inn. Here's what they had to say about the experience:
By Paul Jurado
To say that our date night at the Alfond Inn was amazing would be an understatement! We arrived at the bustling lobby and were warmly greeted by Dana Thomas, the Director of Development of the Cornell Fine Arts Museum. Part of the allure of the Inn is that it could double as a museum. Every wall is covered in unique art. You can literally spend hours just exploring the hotel and taking in the art scene. Dana showed us some interesting pieces and explained their meaning and history, which sparked some very interesting conversation when we moved on over to the bar to try our three mixologist creations.
The lobby bar was pretty crowded, which is pretty common, according to the bartender. He said there is always something going on—events, weddings—that bring in an eclectic crowd. There was live music, comfortable furniture and a funky atmosphere without being overly stuffy.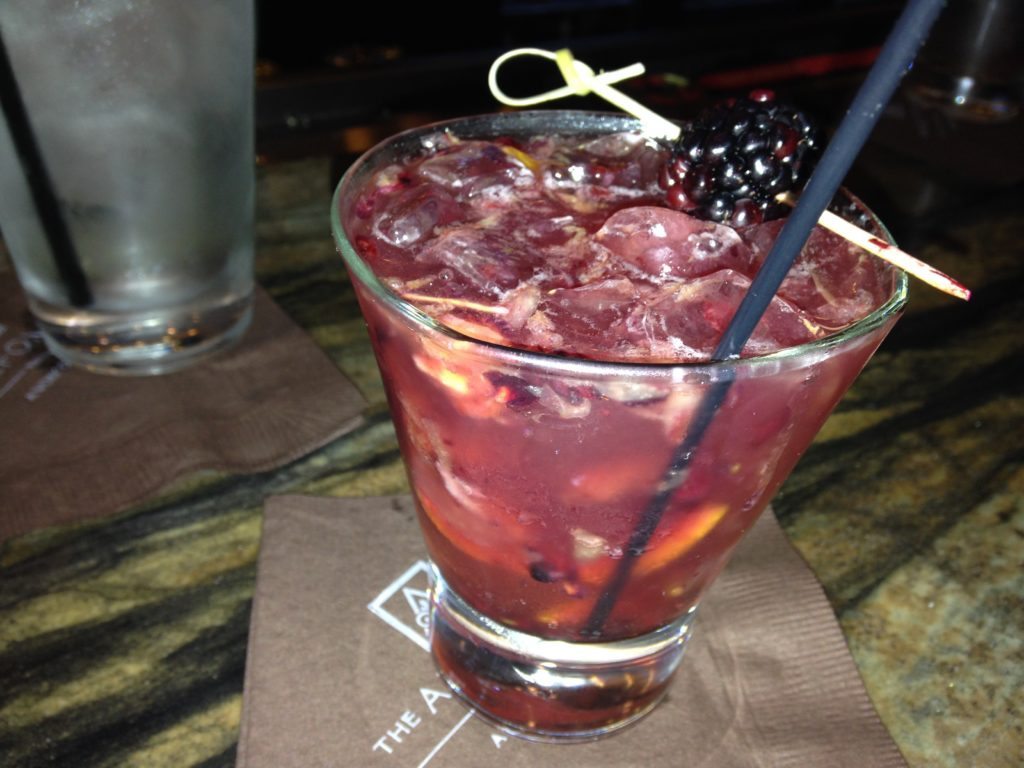 We gave the bartender free rein over our drinks and we were more than pleasantly surprised. He brought us three of the Inn's signature cocktails: The Blueberry Fizz, Cucumber-Mint Gimlet, and The MBA, which was a twist on an Old-Fashioned. The Blueberry Fizz was a slightly sweet vodka martini made with freshly muddled blueberries, and it turned out to be my personal favorite.
You could make an evening of just checking out the art, drinking craft cocktails at the bar and taking in the live music but for a real treat, have dinner at the onsite restaurant, Hamilton's Kitchen.
For the chef's table, we were seated at a large impressive table, decorated with fresh herbs and local honey, and overlooking the open kitchen. The restaurant has all the luxury of a fine dining spot with an added warmth and approachability that's not often found in Winter Park. We expected the food to be utterly amazing – and it was – but we were surprised at how exceptional the staff was too. We could feel how passionate they were about the food and they explained every dish and wine pairing in full detail with genuine enthusiasm.
Our meal started off with warm, crumbly handmade jalapeno cheddar biscuits that were to die for! We enjoyed an amuse bouche of gnocchi paired with sparkling wine. We learned that much of the restaurant's ingredients are sourced locally.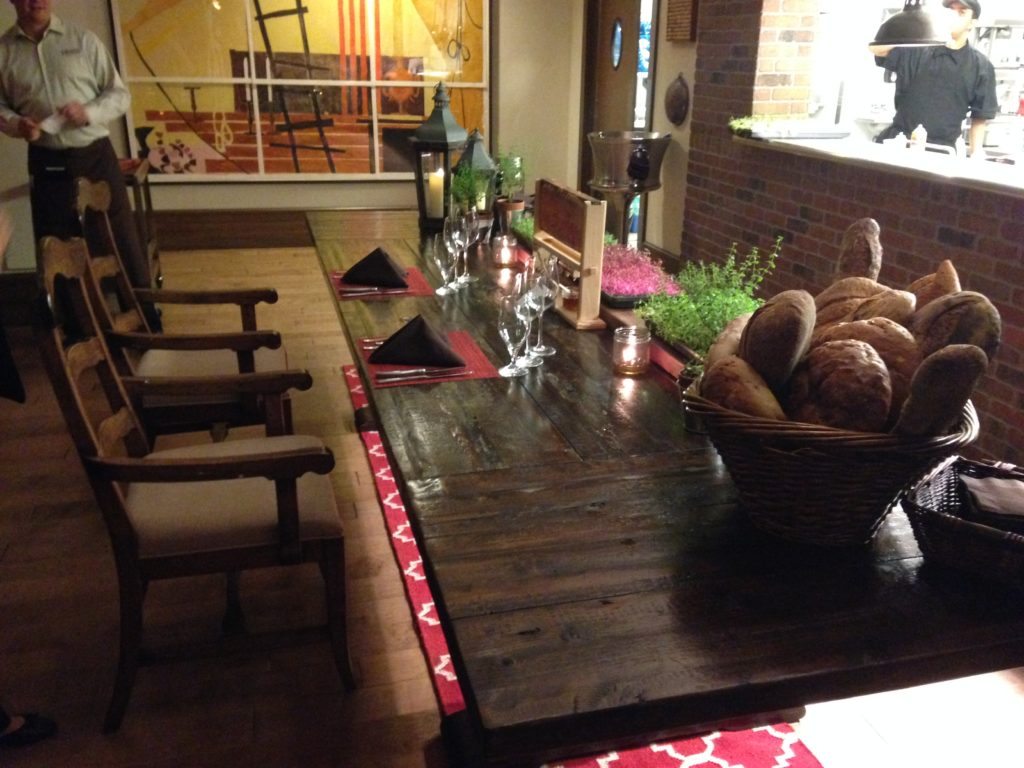 The salad was cardamom and mint soaked watermelon with arugula and young parmesan cheese. The sweet/salty combination was paired perfectly with a crisp chardonnay.
Following our salad was the main course, snapper with cauliflower, grape tomatoes and capers in an amazing sauce that we immediately referred to as "yum sauce" because that's all we could say as we indulged. By the time the next course came out, we were starting to get full, but we had to find room for the risotto, which was out of this world.
We ended on a sweet note with a trio of heavenly desserts: warm brioche bread pudding with vanilla sauce, creamy cheesecake with key lime sauce and vanilla pudding made with MaCallans 12 year aged whiskey topped with house made toffee. The pudding was by far our favorite!
We were fortunate that it was a chilly night because the courtyard was lit up by a fire pit, and there we sat, fat and happy, while enjoying a few more cocktails and chatting with the friendly people we met. The Alfond Inn may just become Orlando's hottest new place for dates. From the art to the restaurant to the fire pit, there is so much to do and the warm, welcoming feel and friendly staff really make this place stand out.
The Chef's Table at Hamilton's Kitchen includes five, farm-to-table courses, inspired by Chef Marc Kusche and his team, and paired with wine. $125 per person. Reserve at least 24 hours in advance by calling 407-998-8090.