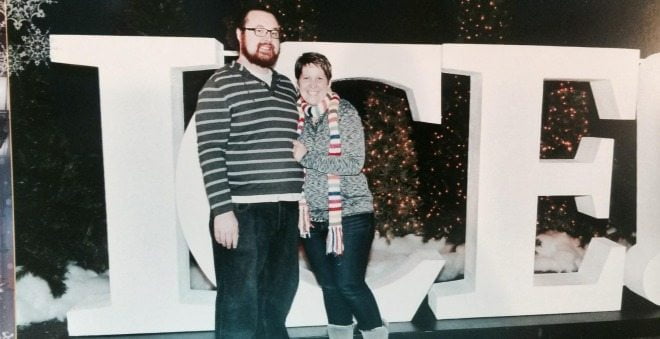 Jodi Adams was the lucky winner of November's Couple at Large giveaway for an overnight ICE! package at Gaylord Palms. Here's her blog about the experience: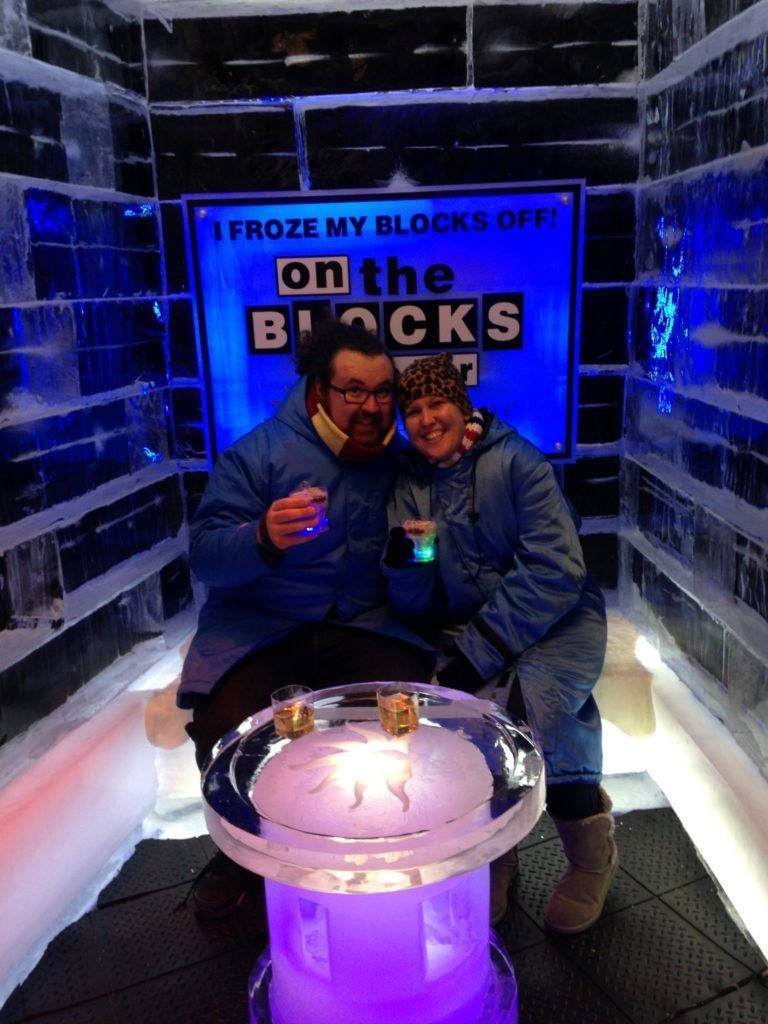 For anyone looking for a night away from the holiday hustle and bustle and some much needed quality time with the one you love, Gaylord Palms is the place to go. My husband and I went this past weekend and it was some much needed time away. We arrived at the hotel around check-in time and went up to our room, which had a balcony overlooking the atrium. You could see the beautiful christmas lights and tree all set up. We immediately grabbed our jackets and scarves and headed over to the ICE exhibit. (Don't forget your gloves! I did and we luckily were able to purchase some there!)
The theme this year is The Nutcracker. They have hand carved scenes from The Nutcracker with over 2 million pounds of ice and have it set to the original Tchaikovsky score. It is breathtaking. We wandered around enjoying the exhibit for a bit and then headed over to On The Blocks ICE bar, where we had a cocktail and some cider. After warming ourselves with some libations we headed over the ice slides to freeze our butts off. We watched one of the live artists working on a sculpture and then proceeded out to the snow tubing area. We had a great time racing down the slopes and wearing ourselves out.
They have a tree lighting every evening complete with a band and lights choreographed to the music, along with arial acrobats over the stage. We watched part of this from the audience and then headed back to our room where we were able to continue watching from our balcony.
We then got dressed for dinner and took a nice stroll to the Everglades to have dinner at The Old Hickory Steakhouse. Having made reservations, we were quickly seated and had a couple of nice cocktails before ordering our meals. The steak and sides were delicious, and we would definitely go back again. Realizing we're much too old to go out, and were in need of some much deserved rest, we decided to head back to our room and call it a night.
All in all, it was a great experience and a great date night!