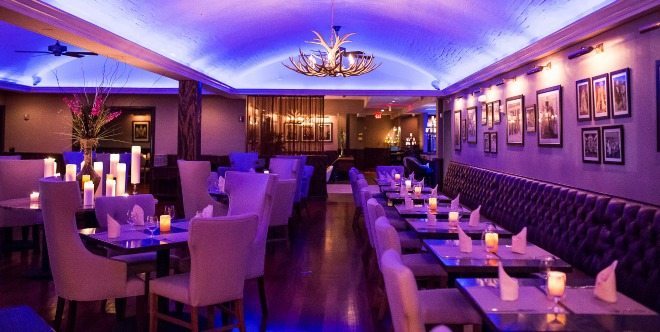 A recent visit to American Gymkhana, the fantastic new contemporary Indian restaurant on Sand Lake Rd., reminded me just how much I love this type of cuisine. It can be spicy with a kick, creamy with a touch of sweet, and aromatic and nutty. Indian food offers such an amazing kaleidoscope of flavors. So, for those who truly appreciate this brilliant blend of spice and season, here's a list of some of our best local restaurants for spectacular Indian food.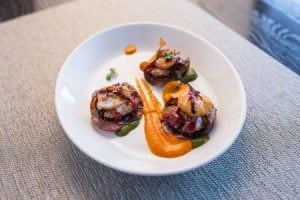 American Gymkhana
After a total metamorphosis from the previous restaurant space and the transplant of New York-based and Mumbai-born Chef Aarthi Sampath, American Gymkhana (pronounced "jim-kah-nuh") sprung to life in November on Sand Lake Road. The concept pays homage to traditional Indian flavors but using locally-sourced provisions and a creative panache in the kitchen, the food is given a modern twist, which lends itself well to the ultra chic and rather decadent setting in the lounge and the massive dining room (shown above).
Guests here are encouraged to eat family-style by ordering several sharable plates. Gymkhana Chaat, which includes a sampler of samosa, matar tikki and dahi vada, is a great starter for couples and the perfect partner to the plethora of scrumptious signature cocktails offered on the menu.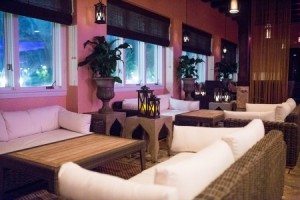 For those who think Indian food is all about curry and butter chicken, you'll be pleasantly surprised by the entrees, which take diners on a departure from everyday Indian food without making anxious eaters feel too adventurous. During our visit we tasted Kofta Hariyali, which cloaked several creamy cheese fritters in a light and frothy emerald green sauce made with methi, spinach and green peas. Amazing!
The Market Vegetable Korma, made with coconut, cashew and ginger, was equally as good. We paired these dishes with Daal Makhni (spicy, smoked black lentils), a wonderfully nutty and sweet rice dish (Zeresch Berry Pulao Rice) and some basic Naan (bread) to sop up all the wonderful sauces.
Since Indian food makes such a great next-day warm-up, we boxed up our leftovers and headed for dessert. It might surprise some to learn that American Gymkhana has a fantastic dessert offering; so great, in fact, it's difficult to choose from the list of four dishes. So, I'll make it easy on you: get the Warm Chocolate Financier. This lava-like cake comes drizzled in a sweet berry sauce and is topped with Chai ice cream. It was perfection. You might want to order two to avoid a fork battle.
Afterward, I'd encourage you to sip a nightcap in the lounge, dubbed Hunter's Cocktail Lounge. It's such a beautifully designed and decorated space and totally worth extending your night out by another hour.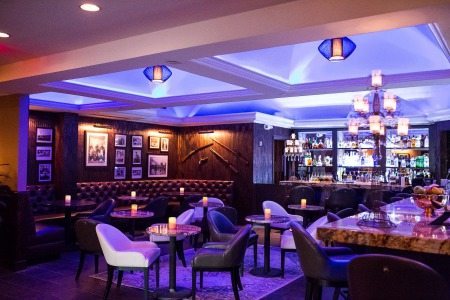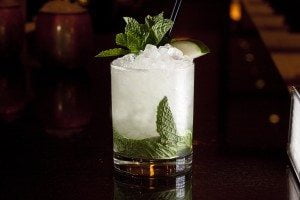 New kid on the block… Mynt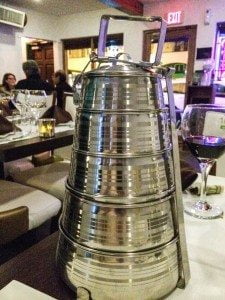 The petite space previously occupied by Fresh on New England Avenue in Winter Park's Hannibal Square finally has a new occupant… Mynt!! An Indian cuisine concept, this sister restaurant to Saffron on Sand Lake completely redesigned the dining room and added a second dining room and bar upstairs. The space is gorgeous and now serves as Winter Park's only fine dining Indian restaurant. At a recent media tasting, I had the chance to sample several dishes, all of which were great. But the standout for me was the Lamb Pasanda, which was served with tender cuts of lamb in a creamy and aromatic cashew-based sauce. Stay tuned for news about Mynt's very cool lunch offering: a stacked multi-dish prix-fixe called Dabba U and comprised of a soup, appetizer, entree, bread (naan) and dessert starting at just $10!!!
Reader Selections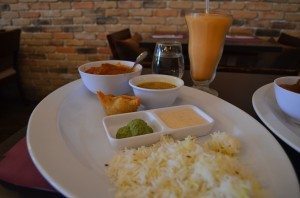 While American Gymkhana is the newest kid on the block, it's certainly not the only great Indian restaurant in Orlando. I asked Orlando Date Night Guide readers to share their picks for our best Indian restaurants and here's what they came back with:
Memories of India, Lake Mary
Gateway to India, Longwood
Tamarind, Winter Park
Moghul Fine Indian, Winter Park
Tabla, Orlando
Saffron, Orlando (Sand Lake)
The Woodlands, Orlando (vegetarian)