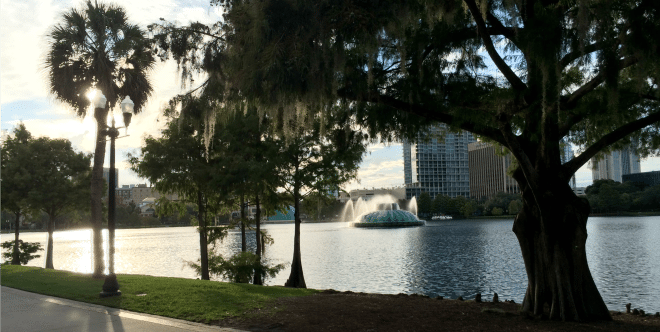 UPDATED August 2017
There's nothing like having a completely commitment-free, lazy Sunday ahead of you. What a joy it is in life to wake up and say, "what would you like to do today?" So, for those who might like a little help answering that question, here are some ideas for fun and frugal things to do any Sunday in Orlando.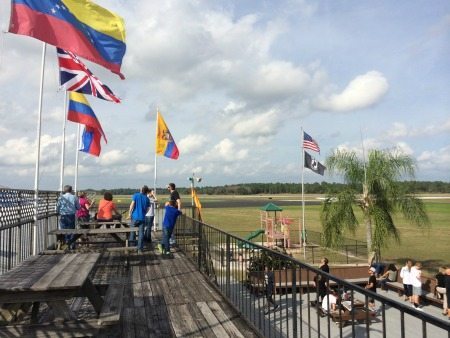 1. Watch the Skydivers
You won't catch me jumping from a plane but I'll gladly watch in awe as the skydivers gently descend down to earth at Skydive DeLand. On a recent sunny and clear-sky Sunday, we watched dozens of courageous jumpers fill the landscape while families and couples cheered on from the expansive observation deck. You can grab pub grub fare onsite at the restaurant and bar or drive ten minutes to downtown DeLand for a bite.
2. Sunday Brunch
Nobody is in any rush to push you out the door during Sunday Brunch, especially when you've got bottomless mimosas to enjoy. Area favorites for a buffet or a la carte brunch feasts include Santiago's Bodega (Saturdays and Sundays from 10am), Sunday Jazz Brunch at The Boheme (Sundays 10am-2pm) and Hamilton's Kitchen at The Alfond Inn (Saturdays 11am-2pm, Sundays 7am – 2pm).
Check out our ongoing Brunch Buzz series for more ideas.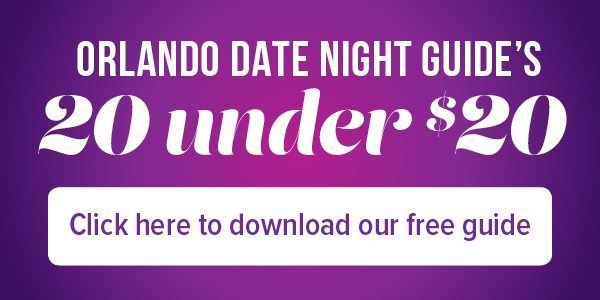 3. U-Pick
Depending on the time of year, you can head out into the fields at local farm to pick strawberries, blueberries, or oranges. Best bets include Oak Haven Farms for strawberries (mid-December through April), Sand Hill Blueberries, Eustis (spring), and Showcase of Citrus (mainly Nov – April).
4. Day Trip
Throw on a good podcast or playlist and hit the highway. Regardless of which direction you go, you're bound to find something new to explore. Good options are Mount Dora (45 minutes), Bok Tower Gardens (70 minutes) and St. Augustine (2 hours). There are also loads of small towns to visit and explore.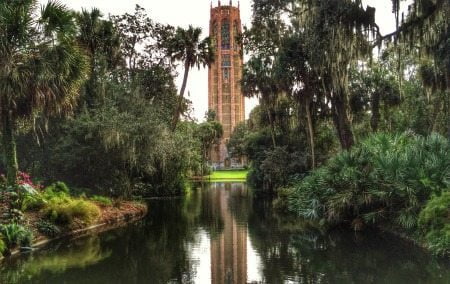 5. Farmer's Market
Expect live music, lots of ready-to-eat nosh and local produce stands at a handful of Sunday farmer's markets across Central Florida, including downtown's Orlando Farmers Market (10 am – 4 pm Lake Eola Park), Lake Lily/Maitland (9am – 2pm) and the College Park Maker's Market (11am – 3pm).
6. Hit the Beach
Even when the ocean is too cold for a dip, it's still fun to head to New Smyrna Beach for an oceanfront picnic in the sand. Or maybe grab lunch at a beach front restaurant, such as Crabby Joe's near Ponce Inlet Lighthouse (also a great day trip). On the gulf coast, we love Anna Maria Island.
7. Yoga in the Park
Take a $5 outdoor yoga class every Sunday at 11am at Lake Eola. Instructors set up at either the NW corner near Panera or the NW corner near the amphitheater. You can get an update on the event's Facebook page ahead of time. Be sure to bring your own mat.
8. DIY Pancakes at Old Sugar Mill
With your own griddle and batch of batter, you can whip up your own plate of pancakes at this kitschy Central Florida landmark. The restaurant, which is inside DeLeon Springs State Park ($6 admission fee per car), is open 8am – to 4pm. Get there early… there are big lines by 10am.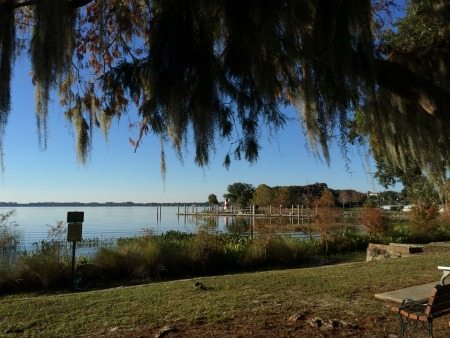 9. Cheap Matinee at The Picture Show
Most of the movies at this Altamonte Springs theater are just about to hit DVD, but for the measly ticket price of just $1.75, who cares! Snacks are cheap too, with a movie meal (popcorn, soda, candy) costing just $4.50. Cranes Roost is right around the corner if you're looking for a place to get outdoors after your movie.
10. Go on a Boat Cruise
Whether you're headed out on the Winter Park Scenic Boat Tour ($14, 10am – 4pm), the Mount Dora Canal Tour ($28, 11am and 2pm), or a DIY paddle across Lake Eola on a swan boat ($15 per half hour, Sunday 10am-7pm), floating out on our local waterways can be a blast. Back on land, consider checking out the Sunday Funday Brunch Tour with Limo Cycle, a group pedal-mobile that lets you slowly meander to some of the area's best venues while sipping on FREE mimosas. Tours run Sundays at 12pm; cost is $40 per person.