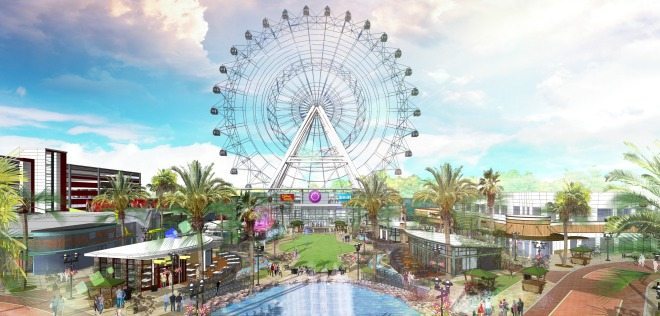 We had so much fun creating and tackling our 2014 Date Night Bucket List that we couldn't wait to do it again. In actuality, there are still a few items left to cross off, but that's not going to stop us from designing another wish list of all the experiences we can't wait to have together this year.
Honestly, anticipation and giddy expectation are such wonderful perks of making any plan, don't you think?
So, go ahead… make a grand list. You might not get to it all over the next 12 months, but I bet you'll have fun trying.
Here's our list to start stirring up some creativity. And when you've got your 2015 Date Night Bucket List nailed, feel free to share it in the comment section below so others can get inspired too!
Cheers to an amazing, fully-connected, gloriously love-filled 2015!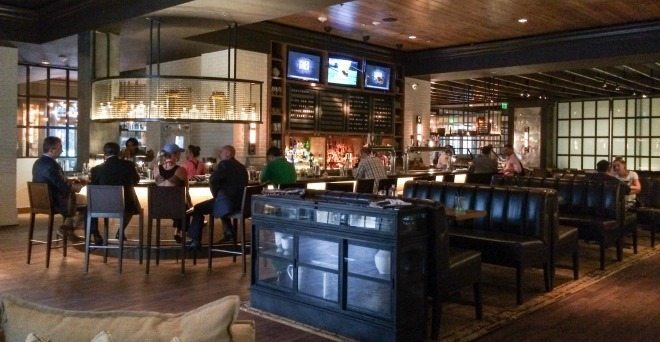 The Chef's Table at Highball & Harvest
This five-course wine paired dinner sits guests on their own little culinary island complete with a side station where chefs will chat about each course. The experience costs $185 per guest (inclusive of tax and gratuity) but with an extensive list of local farms supplying the night's fare plus a flurry of wine and signature cocktails, this feast is guaranteed to be one of the year's most memorable. Reservations can made for Monday – Thursday between 5:30pm and 9pm for a minimum of 4 guests and a maximum of 8 guests.
Wine Riffs
At the tail end of 2014, Marc and I attended a Wine Riffs dinner at the Hard Rock Hotel Orlando and haven't stopped talking about it. The night consists of a multi-course, wine-paired dinner but with one extra layer added to pay homage to the music-themed locale: each course is paired with its own playlist and lighting. Song curators painstakingly create the night's music and the result is a wine dinner that's far more edgy and fun than anything you've ever attended before. Upcoming dinners are planned for March 6 (we'll be there!) and July 17, 2015. Cost is $95-$125 per person. Call 407-503-2405 for reservations.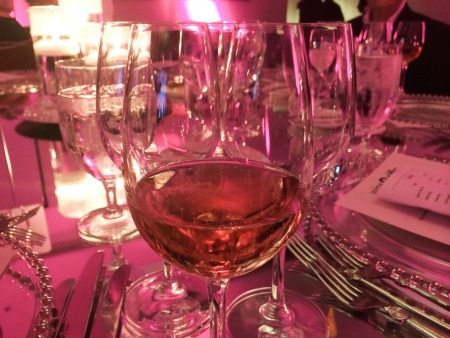 New Restaurants at Downtown Disney a.k.a. Disney Springs
Some big-time culinary heavyweights are headed to the soon-to-be-unveiled Disney Springs, coming spring 2015. That list includes Morimoto Asia, The Boathouse, and STK, a modern steakhouse meets lounge concept. All three are set to breathe new life into the area's culinary scene and we can't wait to try them all!
California Grill
There are a handful of mainstays that always seem to top everyone's list of Orlando's most romantic restaurants, and California Grill is one of them. Yes, the firework views tend to create most of the buzz, but apparently the food is killer too. And… so are the prices. We'll be saving this one for a special occasion but I must cross this off my list in 2015!
Mills 50 Food Crawl
In a span of less than mile, the Mills 50 district packs in a ton of amazing restaurants, all of which are incredibly affordable without sacrificing quality and ingenuity. Our plan is to park at the south end of Mills and eat at as many restaurants as we can until we literally can't ft in another bite. The list will include The Strand, Pho 88, Pig Floyd's Urban Barbakoa, Hawkers and Tako Cheena. Hmmm… maybe we should make two trips.
Urban Scavenger Race
Through the years, I've written about a ton of scavenger races that take participants on a fun-filled and speedy jaunt through downtown Orlando via dozens of clues and challenges. Urban Dare has a race scheduled for October 2015 and there will likely be more on the horizon in the new year. We've always wanted to try one so hopefully this is our year.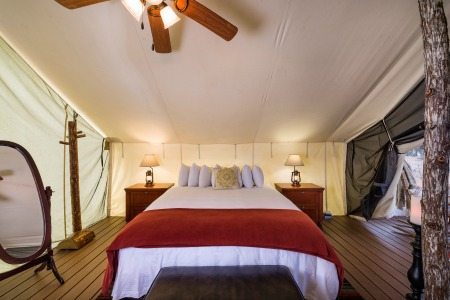 Glamping at Westgate River Ranch
We'll obviously wait until the weather gets a little warmer, but we've got the Westgate River Ranch, located about 90 minutes south of Orlando, in our sights. Yes, the resort offers traditional hotel-style accommodations but couples ought to check out the glamping option. Tents are set on raised platforms and include deluxe interiors, a screened-in porch with two rocking chairs, mini refrigerator, microwave, air conditioning, electrical outlets, and ceiling fan. Special perk: breakfast starts each day when hot cinnamon rolls, fresh fruit and coffee are delivered to each tent.
Ride The Orlando Eye
Okay, I'll be the first to admit that anything touristy on International Drive starts to dial down the romance meter, but seriously…. the new I-Drive 360 entertainment complex, set to open this spring, is going to be amazing! Besides the colossal Orlando Eye observation wheel (sister to the iconic London Eye), the project will also unveil a Madame Tussauds Orlando wax museum and Sea Life Orlando aquarium plus a slew of restaurants and bars, including our first Yard House, which will feature 140 beers on tap.
And if there's still time…. The chef's table at Victoria & Albert's, couples date night class at Truffles and Trifles and Edible Orlando's Field to Feast dinner on March 14.
Alright, your turn! What's on your 2015 date night bucket list? Add it to the comment section below!