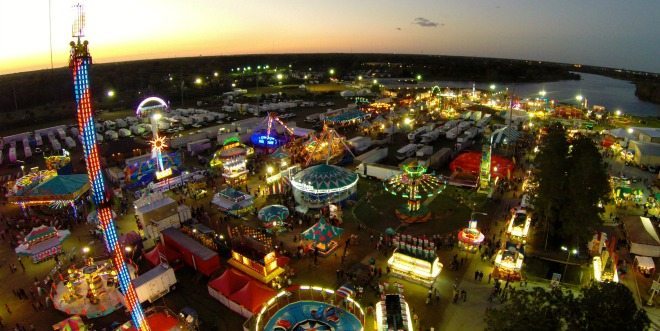 The Central Florida Fair returns again with 11 days of fun beginning Thursday, February 26 through Sunday, March 8. Over the course of this annual outdoor bash, fair-goers will hit the rides, attend concerts and nosh fair grub. So, grab your date and head out to the Central Florida Fairgrounds for a fun night out.
Opening Night is $1
Bring a canned food item and your admission on Thursday, February 26 (4pm-11pm) is just $1. Plus, all rides are $1 each. Plan to brave mega crowds this night.
Concerts
Live music, featuring nationally renowned bands, is free with your $8-10 fair admission. Here's what's on deck:
2/27 7:30pm
Candlebox Kevin Martin acoustic performance
3/5 7:30pm
Ginuwine
3/6 7:30pm
James Otto
**Concerts are about an hour and seating is provided in chairs and bleachers.
$2 Tuesday
On Tuesday, March 3 (4pm-11pm) ride tickets are $2 all night. Also, look for a $5 off weekday admission coupon in the Orlando Weekly and the Orlando Sentinel.
More Tickets Deals
For the best savings without a coupon, $8 advanced admission tickets are your best bet. These are pre-purchased online and printed at home, and allow you to by-pass the line and head straight through the gate. You can also get $8 advance tickets at Walgreens within a 10-mile radius of the fairgrounds, but you'll still have to come in the line at the ticket booth to swap in the Walgreens pass. Otherwise, you'll pay $10 admission at the gate. You can also buy Advance Wristband Tickets ($25.00 Mon-Fri)($30 on Sat/Sun) which are good for Unlimited Rides on most rides of Fair but does not include Admission Ticket. Visit centralfloridafair.com/fair/fair-tickets/ for full ticket details.
Rides
There are 100 rides total and 52 are the bigger rides for grown-ups. That list includes The Mega Drop, The Fireball, Mighty Mouse (new this year) and a Gravitron ride called the Centrifuge. Even during peak times, we're told that ride wait time is 15 minutes or less. If you love rides, definitely  buy an unlimited ride wristband ($20) so you don't have to keep buying more ride tickets.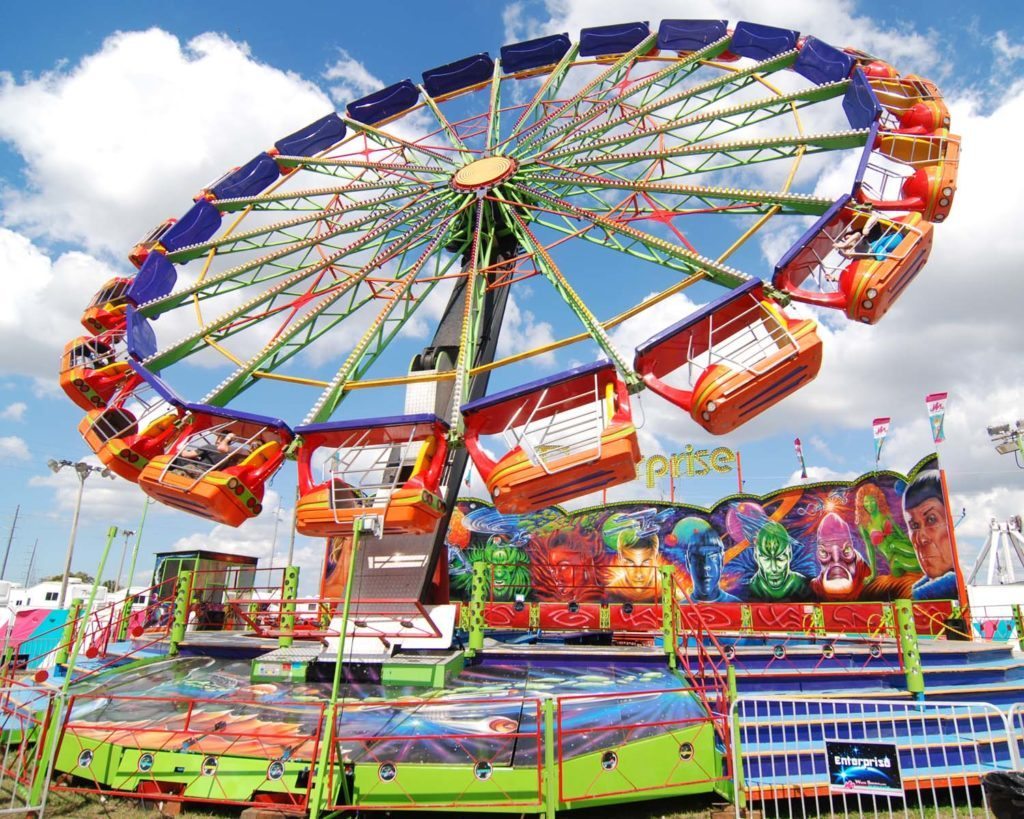 The Food
Come hungry to this year's fair because more than 60 food vendors are ready to satisfy every craving. From red velvet funnel cakes and deep-fried Oreos to glazed donut hamburgers and giant sausages, you'll find a slew of sweet and savory bites. Most food trailers provide seating, some of which is shaded and tented.
The Drinks
Once again this year, fair-goers will find a huge beer garden where a ton of beers, including lots of craft options, will be available in a huge tent with tables and chairs.
Parking
Parking in over 6,000 parking spots is free but on busy nights, you may want to opt for the $10 VIP parking. We're told this is only worth it on weekend nights.
Hours
Mon – Fri: 4pm-11pm
Saturday: 10am – midnight (or later)
Sundays: 11am – 11pm
Entertainment
If rides aren't your thing, consider checking out some of the free entertainment, including:
Sea lion show
Alligator wrestling
Bake-offs
Food demos and cooking workshops
Chili cook-off on March 7
Rodeo
For more information, visit centralfloridafair.com.