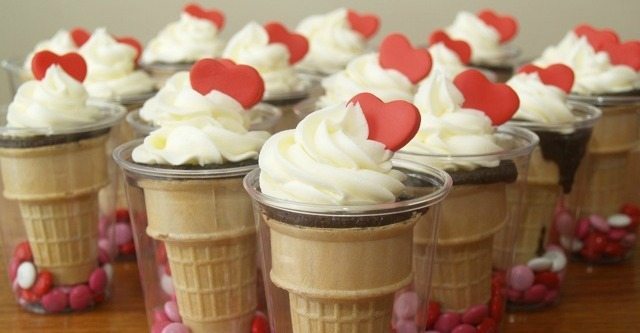 11 Ways to Say 'I Love You' with $30 or Less
**UPDATED FOR 2017**
You don't need a big wallet to celebrate Valentine's Day… just a big heart! For those looking for some budget-friendly suggestions, here are 11 to consider for a romantic Valentine's week in Orlando.
1. Free Festival
Orlando locals will gather at the Mennello Museum of American Art for the Indie Folkfest on Saturday, February 11, 2017 from noon-5pm. This Valentine's Day-themed family picnic features local music, original art vendors plus foodie-friendly goodies and craft beverages for sale. Bring your picnic blankets, make valentine cards, and enjoy an afternoon of music in the winter sunshine. After this FREE event, wander over to Ivanhoe Village (about a 10-minute walk) and grab a quick bite at The Greek Corner and then a beer at the Imperial Wine Bar & Beer Garden.
2. Dinner and a Movie
Popcorn Flicks in the Park, a free monthly outdoor movie series hosted by Enzian, will be screening Harold and Maude beginning at 7pm on Thursday, February 9, 2017. The event will take place in Winter Park's Central Park. Consider stopping at Shake Shack before the show for budget-friendly bites. You can also bring your own snacks with you to munch on during the show.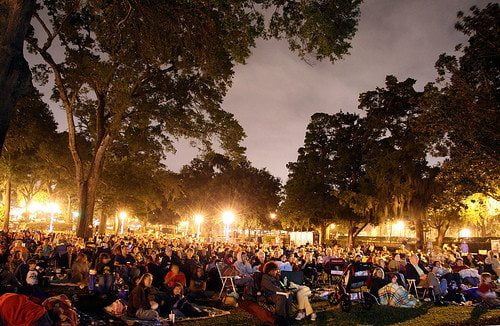 3. Do-It-Yourself Outdoor Movie
Make your own alfresco film night at your favorite local green space (Lake Eola, Cranes Roost or Central Park are all great). All you need is your laptop or iPad with your favorite movie downloaded and a picnic basket filled with your favorite treats.
4. Music, Wine and Munching
Head to Wine Down Valentine's Edition for live music, wine and food truck eats at Quantum Leap Winery on Friday, February 10, 2017 from 7-10pm. Admission is free; food truck fare and wine is reasonably priced. Alternatively, head to Lakeridge Winery's 27th Annual Winefest February 10-12, 2017. A $2 donations grants you access to live music, a winery tour and tasting, and local crafts. Food and beverage will be available for an additional purchase.
5. A Gourmet Picnic
Head to East End Market on Valentine's Day and snag everything you need for a gourmet picnic. Local produce, homemade breads, artisanal cheeses, fresh-baked cookies, and more are available. After you've picked up your picnic goodies, check our list of Orlando's 10 best picnic spots.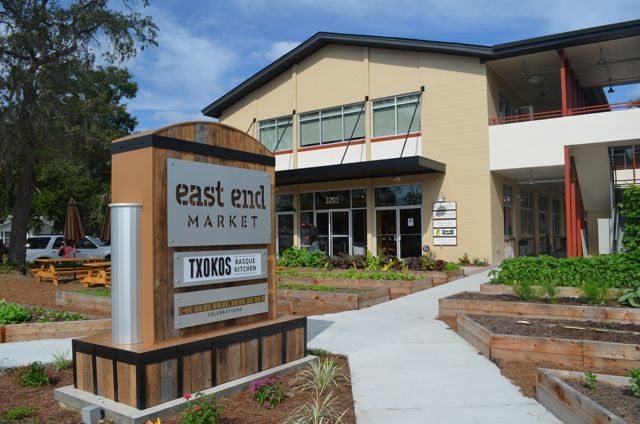 6. Chocolate Making
Every Friday evening is date night at Farris & Foster's Chocolate Factory. During your date night, you'll make a pound of chocolate together to take home. Choose from a pre-Valentine's day date night on February 10, 2017 at 7 or 9pm, or celebrate post holiday with date night on February 17, 2017 at 7 or 9pm. The cost is $29/couple, and the event is BYOB.
7. A Farmer's Market Food Crawl
Spend the morning munching your way through a weekend morning farmer's market. Your best bets for Valentine's Day weekend are the following:
8. Valentine's Concert
Leu Gardens will host its annual Valentine's Concert on Saturday, February 11 from 7-10pm, and tickets are just $15/person when purchased online in advance. For Valentine's Day fun, head to Bok Tower Gardens for a special Carillon Concert from 1-3pm on February 14, 2017. Admission is $12/person. Tin Roof's Annual Valentine's Concert will also be held on February 14th and features a Justin Timberlake tribute beginning at 8pm. Tickets can be purchased online for $10.
9. Tapas & Tango
Join us on February 17, 2017 at 8pm for Tapas & Tango at Arthur Murray Dance Studios. Throughout the evening you'll enjoy great wine and food while learning to dance the tango with your date. Tickets are $30/couple and include tango lessons, food, and wine.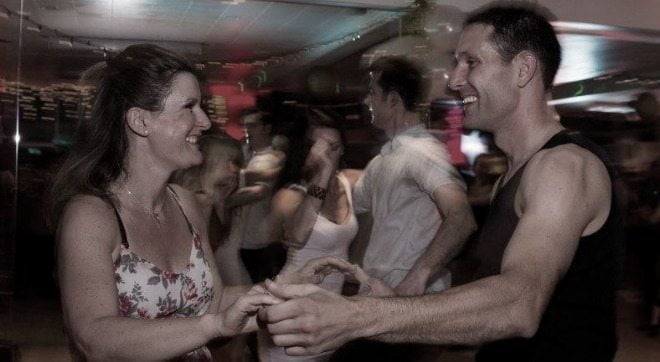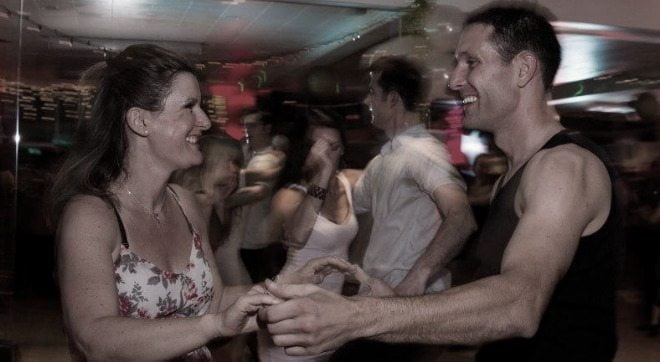 10. Classic Movies
Enzian will screen It Happened One Night for this month's Saturday Matinee Classic on Saturday, February 11, 2017 at noon. You can also catch True Romance on February 14, 2017 at 9:30pm. Tickets are $8.
11. Watch the Stars
Located on the campus of Seminole State College, the Emil Buehler Perpetual Trust Planetarium will host its annual tribute to celestial love stories during Heavenly Love: Love Stories of the Night Sky on February 10 and 11, 2017. Tickets are $6 adults, $4 for students and seniors, and free for Seminole State students, faculty and staff.
Whatever you plan for this Valentine's Day in Orlando, remember it's more about having fun than spending a heap of dough. Get creative, try something new and have a blast!
Feature photo credit: cakecentral.com