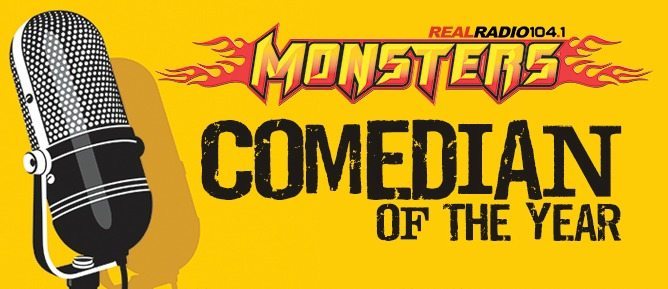 Local and Florida-based comics will get the chance to compete for $1,000 cash and a weekly Real Radio segment during the Monster's Comedian of the Year Competition.
Hosted by The Monsters at Church Street's spectacular Cheyenne Saloon, the series will be comprised of three semi-final rounds with three comics advancing to the final round on Thursday, April 2.
The three semi-final rounds are:
Thursday, February 19
Thursday, March 5
Thursday, March 19
Doors will open at 7pm and the show will start at 8pm.
Each night will feature 4 comedians competing and a winner will decided each night by special guest judges based on crowd response, stage presence and material.
Tickets are $5 for general admission $15 for VIP seating and can be bought in advance by calling the box office @ (407) 839-3000.
All semi-finalist comedians submitted a video and these can all be viewed HERE.
Solid comedy in a stellar setting make this event series a best bet in our books!