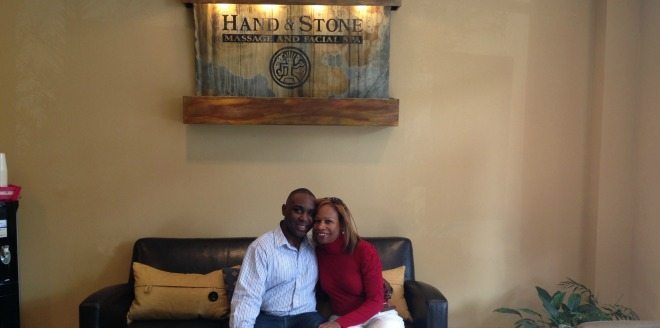 In January, Greg Clayton and his wife, Keeya, won the Winter Park Village – Couple at Large Giveaway, which scored them over $1,000 in gift certificates from Winter Park Village merchants and restaurants. Who knew this cute little corner of Winter Park had so much to offer?! The Claytons do now! Read on to see how they enjoyed their mega date night splurge!
Another Broken Egg
WOW! What a way to start our date. The breakfast at Another Broken Egg was outstanding. The entire staff was friendly from the moment we stepped inside. We started off with the biscuit beignets. They were covered in powdered sugar and melted in our mouths. Our meals were even better! We had the lobster and Brie omelet (need I say more) and the cinnamon roll french toast! They were both delicious! We were definitely stuffed like the French toast!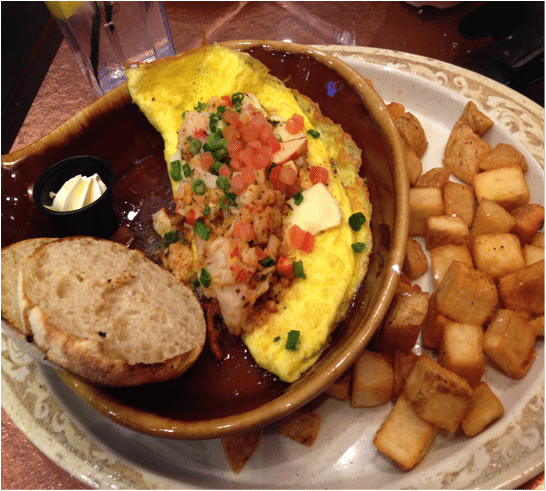 Hand & Stone
We enjoyed a relaxing couples massage and aromatherapy. Marcia and Charmaine treated us like royalty as they gave us both a blissful massage. The massages felt so good that it was easily the fastest 60 minutes of my life! With the many stresses that come with everyday life, having the chance to deprogram with your special someone is an outstanding way to spend some much needed time together.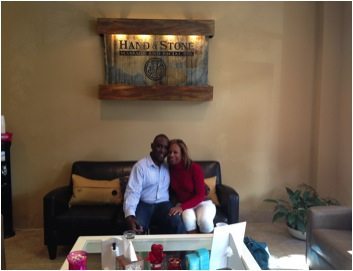 White House/ Black Market…a little splurge for her
Shopping for some special date night duds can be a pretty awesome date in itself. Let's face it: I'm no fashionista. No problem for the WHBM staff! They put me at ease and took me on as their special project for the afternoon. They were helpful as they encouraged me to try new things and they even let my darling husband pick out a few things for me. I never realized how romantic it could be to have your sweetheart and boutique staff make such a fuss over me!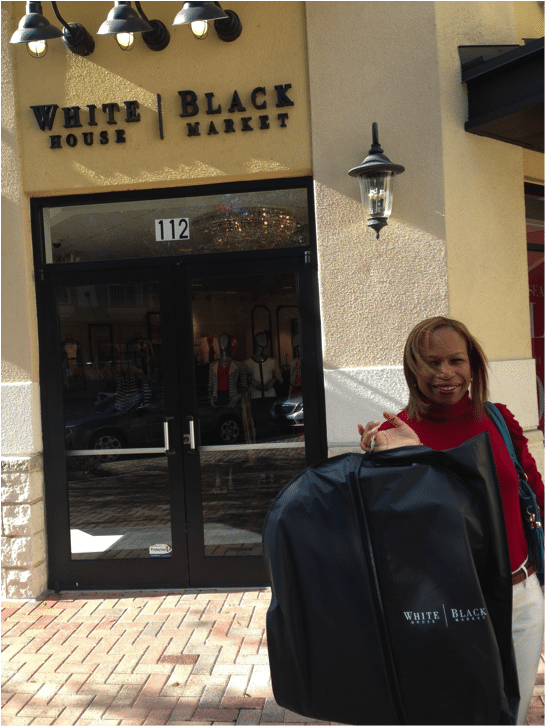 Jos. A Banks…a little splurge for him
Shopping at Jos. A Banks was a uniquely awesome experience. Drew was so knowledgeable and professional, you would think he's been selling top-quality men's clothes for all 19 years of his young life. He was completely attentive and he succeeded in removing all stress from the process of making the right choices. We were in and out in a half hour with some great finds. Hubby was quite thrilled about that!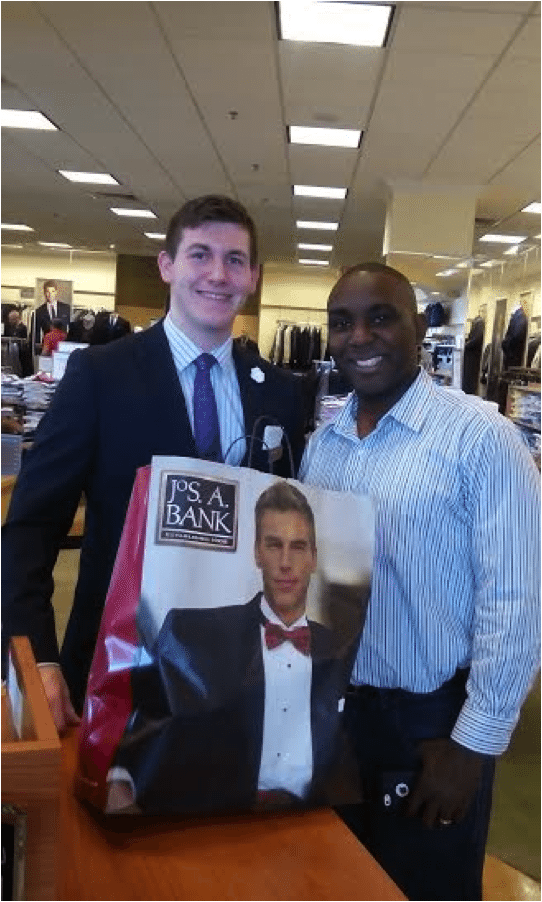 Soma… a little more splurging for her
What's Valentine's Day without some new intimate apparel? Soma features intimates that are fun, simple, and elegant (I do love that combination!). The Soma staff will even give you a fitting to check your measurements so that you don't have to compromise comfort for style.
Walk on Water
A treat from Walk on Water is the perfect way to funk up your style with eclectic, spiritually-inspired jewelry and accessories. Whether you want to surprise your honey with a one-of-a-kind expression of your love…or enjoy the process of discovering unique finds together, a trip to Walk on Water is great date night enhancer.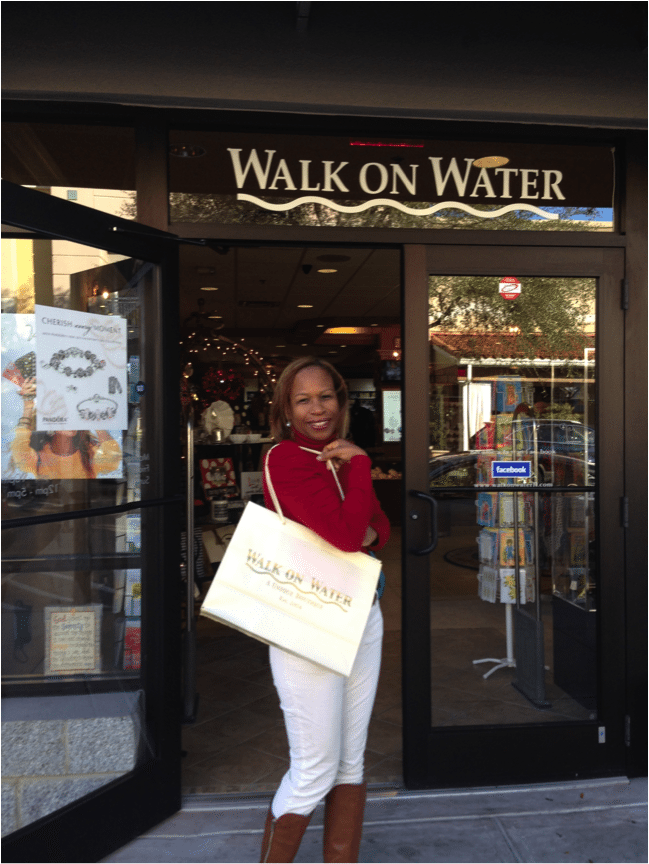 Mitchell's Seafood Market
Mitchell's is one of our favorite seafood restaurants in Orlando! The meal was outstanding, the service was warm, and the desserts were delightfully decadent. If you really want to start things off right, try the Moscato White Sangria and the Pinefin Pineapple Martini! We did, no regrets here. Priced quite reasonably, considering everything was delicious and the experience, overall, everything was fantastic.