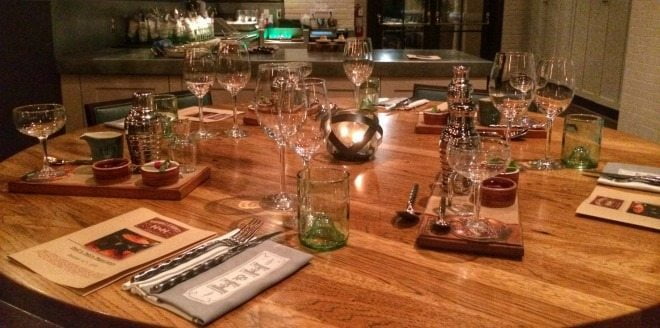 Here's an irrefutable fact about dining trends: we want to be closer to our food. And not just because we're valuing craft and quality more than ever, but because we crave the story and the humanity behind what we eat.
Which is why I think chef's tables are taking off like wildfire. A good chef's table is more than a menu of food; it's a journey with the chef as narrator. It also helps that it makes people feel like royalty!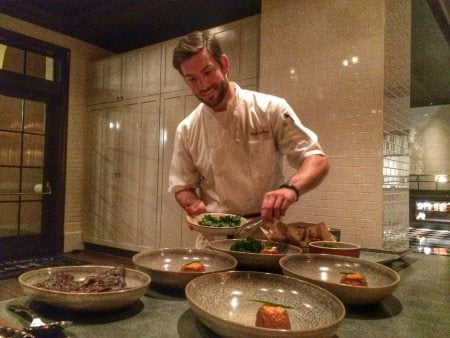 What could be more decadent than having a meal dotingly prepared by the chef just for you? While everyone else in the restaurant orders off the menu, you travel through a series of surprises and delights that have been designed for you and only you.
Enchanting, immersive and engaging: that's exactly how I would describe the new Chef's Table Experience at Highball and Harvest… but I'd add superbly delicious to that list of descriptors.
To those who've dined there, it likely won't come as a surprise that Highball & Harvest launched a chef's table experience. The highly praised Ritz-Carlton Orlando restaurant is all about steeping everything in a story. From the cocktails to the mural to the sugar caddies, everything at H&H has a tale and everyone is dying to tell it.
Same goes for everything coming out of the kitchen where Chef Mark Jeffers oversees a menu of Southern-ish fare with a zealot-like passion for local sourcing. How local? Try the-7,000 square-foot onsite Whisper Creek Farm, which sends everything from peppers to pumpkins to H&H. In fact, Whisper Creek Farm has chickens now.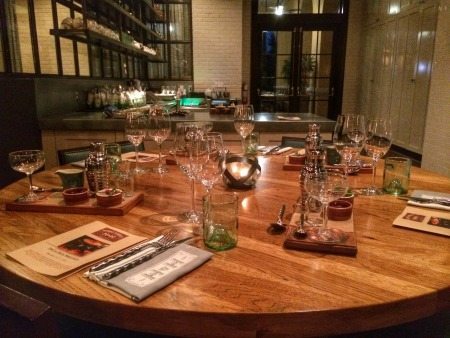 When Chef Jeffers begins sending out his chef's table courses—of which there are five plus an amuse—he delivers them personally and tells the story of each one. What's in it, where it came from, how he made it and why he prepared it that way. For foodies, this is heaven. And, I got the feeling this is heaven for him, too. What could be more fun for a chef than letting his/her culinary whimsy fly? Chef was in his element.
I could take you through a course-by-course description of our night but I think these photos tell a better story of our experience. And hopefully they'll whet your appetite enough to take the plunge as well. When you do, you'll find there's actually one more story that's married to this experience, and that's the one you'll be telling all your friends.
Here are some need-to-know details: The H&H Chef's Table costs $185 per guest, which includes cocktail and wine parings, tax, gratuity and valet validation. Reservations can be made any night between 5:30pm and 9pm for a minimum of 4 guests and a maximum of 8 guests. For more information, call (407) 393-4422 or visit www.ritzcarlton.com/en/Properties/Orlando/Dining/Highball_Harvest/Default.htm#