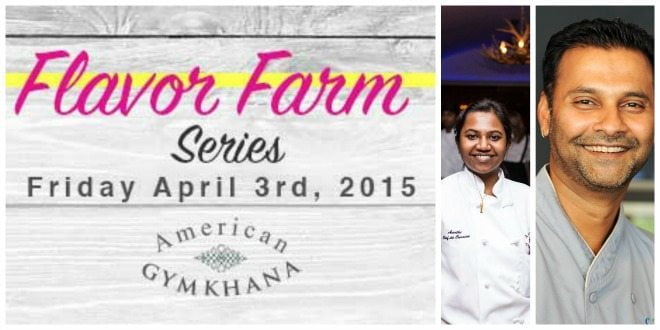 Chef Aarthi Sampath of American Gymkhana and Cress' Chef Hari Pulapaka will collaborate behind the line for a five-course pairing Dinner on April 3. The evening promises to serve up a unique and dynamic culinary experience, where two chefs celebrate their Indian culture through five courses crafted using Central Florida ingredients juxtaposed with the Indian spices cabinet.
Adding to the mix, award-winning mixologists Hemant Pathak and Jenneffer Pulapaka, will create wine and cocktail pairings at the Hunter's Cocktail Lounge. Pathak, a celebrated mixologist from India, has been recognized across the globe at events, such as the Bacardi Legacy Cocktail Competition and the Diageo World Class Global Competition. At the Diageo competition, he won first place in the 'Classic Cocktail with a Twist' challenge by triumphing more than 30 of the world's top mixologists.
Guests can choose from two pricing options; $110 includes a five-course tasting menu, wine or cocktail pairings, and the mini cocktail hour or $75, which excludes the wine or cocktail pairings.
Tickets for the evening can be purchased online here.
WHEN: Friday April 3, 2015
First seating: 6:30 p.m.
Second seating: 8:30 p.m.
WHERE: American Gymkhana
7559 W. Sand Lake Road
Orlando, FL 32819