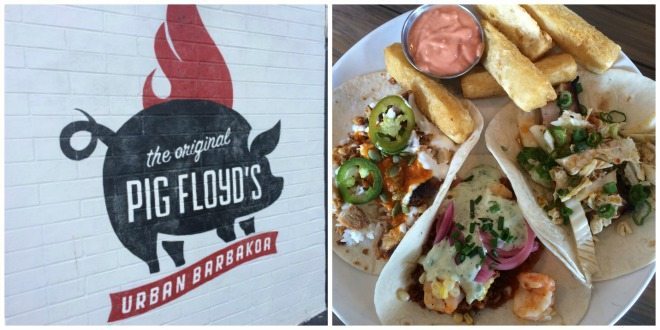 Since it opened in 2014, everyone has been raving about Pig Floyd's Urban Barbakoa. The brainchild of Thomas Ward, former owner of the Treehouse food truck, Pig Floyd's is, quite simply, a quick serve barbecue joint but there's a little more to it.
In the open kitchen, cooks infuse the sandwich and taco heavy fare with all sorts of flavor surprises stemming from places like India, China and Mexico. You'll find this "United Nations' approach in the tacos: pork belly with an Asian dragon sauce; chicken with cilantro, queso and charred pineapple; shrimp with a North African sausage, yogurt and toasted almonds. See what I mean? Not your typical barbecue.
So, let these photos take you on a little culinary journey, perhaps one that might lead you straight through Pig Floyd's doors.
Pig Floyd's Urban Barbakoa
1326 N Mills Ave
Orlando, FL 32803
407-921-1696
pigfloyds.com