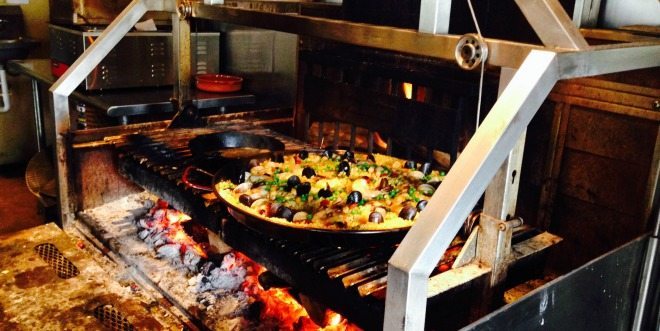 Txokos Basque Kitchen is giving couples a great reason to spend a Saturday lunch date together. Scheduled every third Saturday of the month, the Paella Party gives this highly praised Audubon Park culinary phenomenon the opportunity to cook up heaping helpings of the traditional Spanish dish for the community to come celebrate and experience the Basque culture.
Txokos (pronounced cho-kos) is named for gastronomic societies in the Basque region of Spain and is a concept that honors the meal itself and the act of sharing it. True to Basque tradition, Txokos pays great respect to authentic preparation and sensual consumption with an open rustic atmosphere and oak wood-fired grill called an Asador.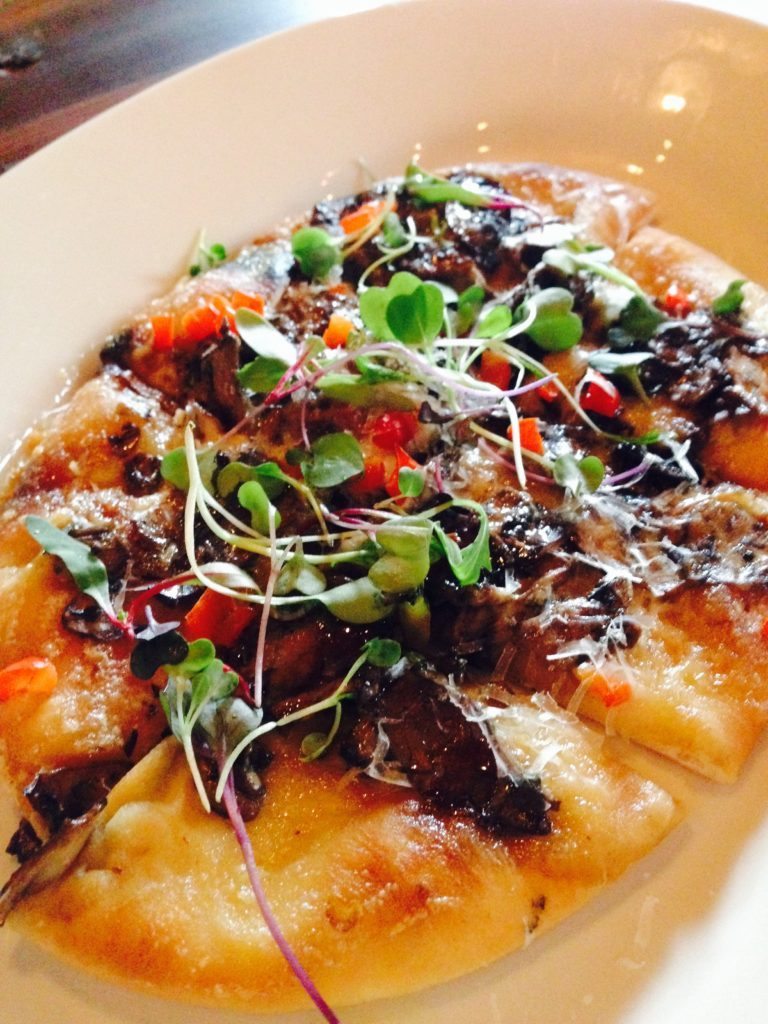 Known for his seasonally inspired menu featuring succulent combinations of homegrown produce, locally raised provisions and Florida seafood, Chef Henry Salgado's signature paella is chock full of flavor. Each bite is better than the last with steaming clams, mussels, shrimp, chorizo and chicken all mixed together in fluffy yellow rice.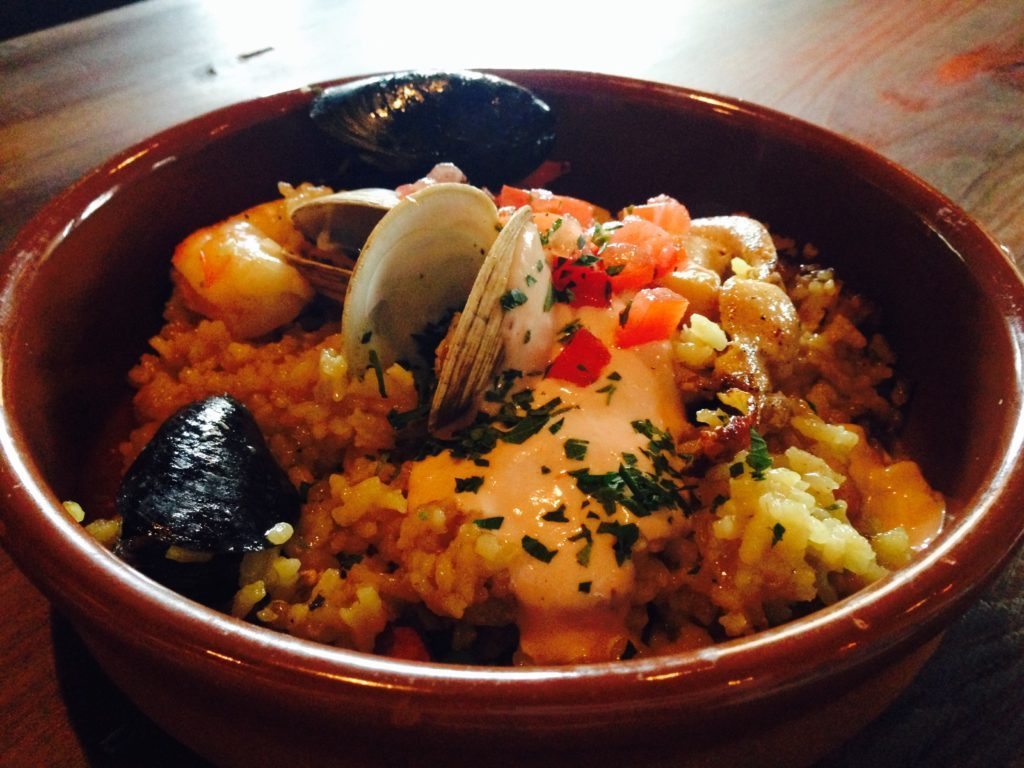 With $22 tickets, sold onsite the day of the event on a first-come-first-serve basis, paella party-goers whet their appetite with delectable antipasto and have their choice of a glass of housemade Sangria or draft beer. The party runs from noon to 2pm (sometimes later)… and when you're done, you can hit the shops at East End Market!
An a la carte lunch menu with great shareable small plates is also available at an additional fee. The flamenco stylings of the Rumba Brothers provide the perfect background to create a festive atmosphere. 
Another great Txokos event is Sunday brunch from 11am – 3pm and features $2 mimosas, $3 Bloody Marys and music by the John Krasula Group. 
Txokos Kitchen
3201 Corrine Dr (at East End Market)
Orlando, FL 32803
321-972-8852
txokoskitchen.com