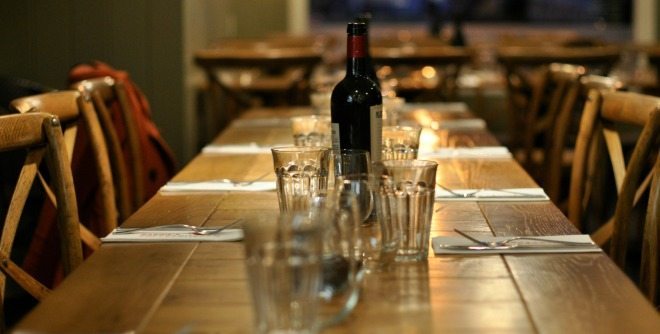 Last month, Jimmy and Diane Reyes won our Couple at Large Giveaway for a double date night at Barnie's CoffeeKitchen on Park Avenue. Here's what they had to say about their special night:
By Jimmy and Diane Reyes
As we walked in to what looked like a small coffee shop on Park Avenue, we were pleasantly surprised by what awaited, including the quality and the freshness of the food. In fact, most of the food served at Barnie's CoffeeKitchen comes from local farms.
For our first round, I started with the lamb meatballs and my wife had the Florida Snapper Ceviche. For the main course, I ordered a Sweet Chili Glazed Pork Belly, which was out of this world!
I also loved the beverage pairing they gave us on the menu, that also happened to be my favorite local craft beer from Cigar City in Tampa.
As for my wife, she ordered the Pan Roasted Swordfish on top of an avocado lime puree! The fish was very fresh and cooked perfect!
And for our last course, we split Florida fresh berries and mascarpone cheese, drizzled with local honey and roasted pine nuts.
We had a wonderful time and experience at Barnie's Coffee Kitchen! We couldn't have asked for a better night together!
Thank you, Orlando Date Night Guide!