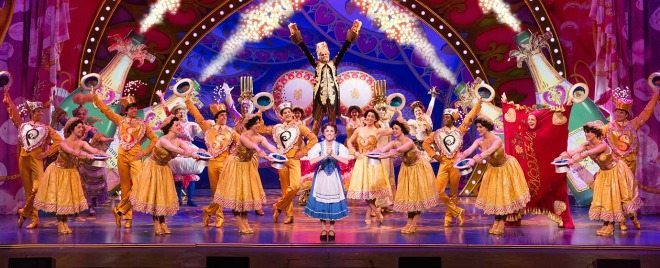 A legendary love story brought to life with a spectacular score and cast, Disney's Beauty and the Beast will take over the Walt Disney Theater at Dr. Phillips Center for eight shows from Tuesday, May 12 to Sunday, May 17, 2015.
Disney's Beauty and the Beast is the classic story of Belle, a young woman in a provincial town, and the Beast, a young prince trapped in a spell placed by an enchantress. Only if he learns to love and be loved can the curse be reversed. But with time running out, the Beast might not learn his lesson quickly enough.
The two-hour smash hit Broadway musical revives the animated feature film made popular with the Academy Award-winning score, including "Be Our Guest" and "Gaston."
Disney's Beauty and the Beast touring production has played to over 35 million people worldwide in 13 countries.
Tickets, which start at $33.75, are available here.
Photos by Matthew Murphy