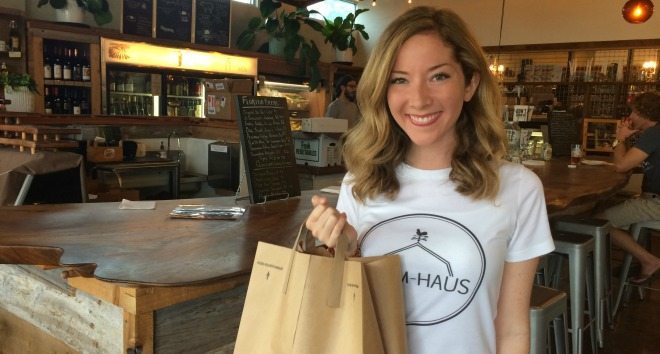 Here's a dilemma we sometimes face: we don't want to cook, we don't feel like going out to dinner but we'd rather avoid junky fast food. What's one to do in such circumstances?
Thankfully, two local purveyors have a solid answer.
This spring has seen the launch of Swine & Sons, a quick-serve, deli spin-off from Cask & Larder, and Farm Haus, a company making healthy, gourmet fare for people who want to eat a good meal that they didn't make themselves.
Swine & Son's Blue Pig Special
Every Tuesday, Chefs Alexia and Rhys Gawlak unveil a new series of four unique meals, one for each day of the week from Tuesday to Friday. The week's offerings are posted online so hungry fans of home cooked goodness can order days or hours in advance. You can also take your chances with a walk-in but I wouldn't suggest that should you be disappointed by a meal sell-out. Only a specific number of meals are crafted each day; when they're gone, they're gone.

When you pick up your meal—a main plus a veggie, bread and a starch—you might also be tempted to snag some dessert (a seasonal cobbler, perhaps), a pint of house made ice and a canned growler of one of Cask & Larder's spectacular beers. You should yield to this temptation.
Blue Pig Specials are $17 per meal and can be ordered by calling 407-636-7601. Pick ups are Tuesday through Friday from 5-7pm.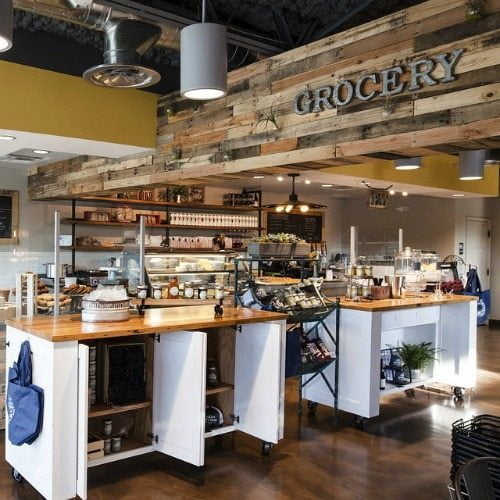 Farm Haus
The brainchild of husband and wife team Patrick and Brittany Lyne, Farm Haus is simply a gourmet meal service offering delivery and pick-up Monday through Thursday.
Each Sunday a new menu is launched allowing partakers to order online in advance. Meals are always $12-$15 each and include a main and two sides. You can also add dessert for a $5.50 additional cost.
Those in the Audubon Park, Colonial Town North, Mills 50 and Baldwin Park area can have meals delivered between 5:30pm – 7:30pm for a $3 delivery fee.
If you don't live in the delivery area, there's still hope! You can pick up your gourmet grub between 5:30-6:30pm Monday to Thursday at Local Roots inside East End Market, also a great place to pick some beer or wine. Farm Haus customers receive 10% off!
To order, visit farm-haus.com.