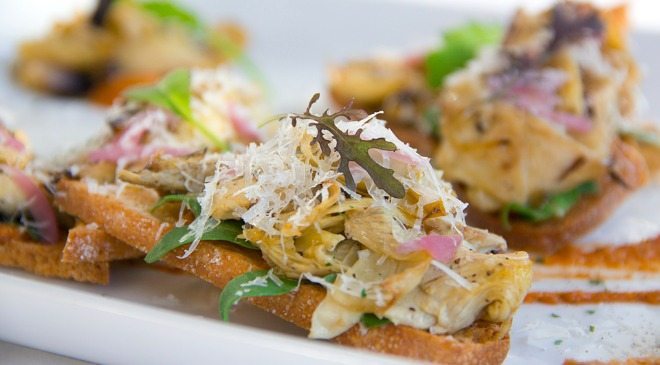 WINNER: Tabitha Theodore
It's time to kick off another Couple at Large giveaway, which will give one lucky couple the chance to experience an unbelievable, unforgettable, all-expense-paid date night.
The winner will have just one favor to return: the pair become the Couple at Large and are tasked with reporting back with a short, first-person blog about their experience.
This month, the Couple at Large will experience a gourmet food & wine date night at The Parkview, an intimate wine bar and restaurant on Park Avenue in Winter Park.
Beginning with a private wine class, the winning couple will learn all about the art of appreciating wine, pairing it with fine food and understanding different varietals and growing regions.
Then, Chef AJ Haines has a surprise in store. He's been crafting new recipes for The Parkview's extensive dinner menu. He'll be creating a special menu flight to give the winning couple the chance to taste various dishes.
This multi-course tasting will be paired with a wine flight from The Parkview's impressive wine collection.
TO ENTER: Enter using the Rafflecopter widget below and cross your fingers. You and your sweetie can each enter… double your chances. **Be sure you are viewing this page in a browser (not a reader) in order to see the entry widget.** 
The winner will be chosen—completely at random—on Friday, May 15, 2015 using the random number generator at Random.org. Watch your email that morning; that's how we'll be contacting the winner. We'll also be announcing the winner on Twitter and Facebook.
RULES & RESTRICTIONS: No purchase necessary. Must be 21+ to enter. This prize must be redeemed on a Tuesday evening between May 19 and June 9, 2015. Advance reservations required. Read the entire Official Rules and Terms.