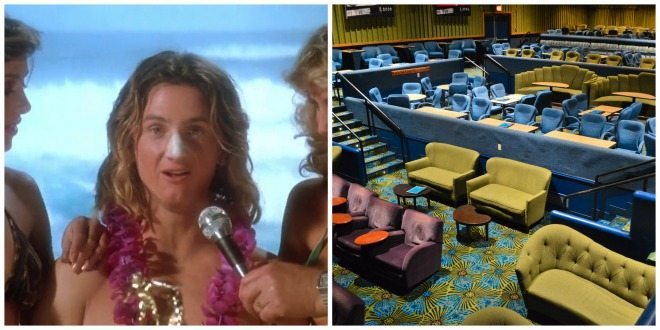 Treat Dad this Father's Day to a fun flick at Enzian beginning at 1pm on Sunday, June 21. Starring Academy Award winner Sean Penn, Fast Times at Ridgemont High is a classic coming-of-age teen comedy written by Cameron Crowe (Almost Famous) and directed by Amy Heckerling (Clueless) in her feature film directorial debut.
This iconic portrait of 1980s American teen life also served as a career-starter for a slew of other stars, including Nicolas Cage, Forest Whitaker, Phoebe Cates, Jennifer Jason Leigh, Judge Reinhold, Eric Stoltz, Anthony Edwards and Ray Walston.
Tickets, which can be purchased here, are $10 for non-members and $7.50 for members.
While tickets don't include food, dads will get one complimentary Yuengling draft beer (while supplies last) and everyone can take advantage of specially priced food items.
MENU SPECIALS
Chicken Wings $8.50
Order of 10 tossed in spicy Buffalo sauce
Rich Man's Philly $12
Sliced marinated top round, sautéed onions & peppers, provolone cheese, and French fries
Sausage and Peppers Pie $12
Italian Sausage, red peppers, onions, and habanero peppers with red sauce and mozzarella and Provolone cheese
Meatball Sub $10
Served with marinara sauce, Provolone cheese, and French fries
Seared Ahi tuna Sandwich $13
Ahi grade tuna steak pan seared and served rare topped with Asian coleslaw, tomato, and lemon pepper aioli
Oyster Po Boy $14
Buttermilk battered deep fry Oysters on Olde Hearth Cuban bread with Lettuce, Tomato, and sweet and spicy sauce.
Come early and hungry! There will be lunch and drink specials available at Eden Bar starting at 11am and for order inside the theater during the film.
For more details, visit www.enzian.org/film/fast-times-at-ridgemont-high.