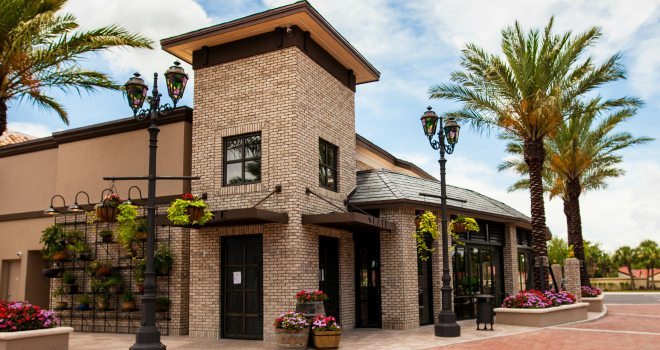 Dr. Phillips' Restaurant Row may have everything your stomach could ever desire but a new modern American restaurant is adding a handcrafted, locally sourced and seasonally-inspired menu to the mix.
A notch well above the typical chain establishment, the 4,500 square-foot SLATE restaurant is a culinary endeavor launched by the Atlanta-based restaurant group Concentrics Restaurants. In charge of menu development and ingredient sourcing is Executive Chef Dominic Rice, who graduated from Orlando Culinary Academy, an affiliate of Le Cordon Bleu Schools North America.
"I look forward to basing many of our dishes around the abundance of fresh, local ingredients indigenous to Florida,"says Rice, who brings experience working at some of the country's top restaurants including Gary Danko in San Francisco, Jean Georges, Resto and Tipsy Parson in New York City and Luma on Park, to SLATE's menu.
His eclectic fare features handmade pastas, pizzas from scratch and house-made charcuterie as well as whole fish, fresh salads and burgers.
The exquisite presentation of the dishes is perfectly complemented by SLATE's causal wood and brick motif and centralized open bar with both indoor and open-air dining options.
SLATE is located directly next to Trader Joe's at 8323 Sand Lake Road, Orlando FL, 32819.
For menus and more information, visit www.slateorlando.com or call 407-500-7528 for reservations.
Here are some photos, taken from a recent media tasting, to whet your appetite.