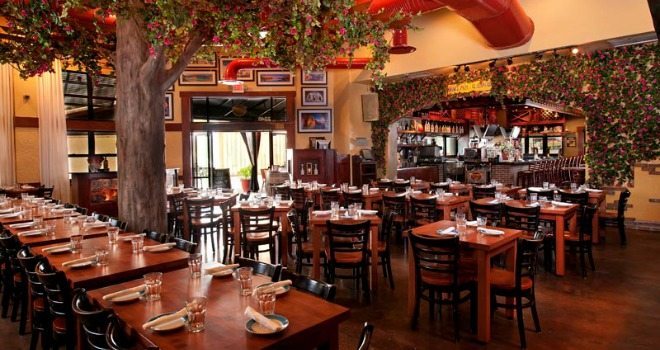 Taverna Opa Orlando will once again welcome summer with its annual wine dinner series themed Air, Land & Sea. Beginning Thursday, June 25 from 6:30-8:30pm, the dinner series will feature a five-course tasting and wine pairing menu for just $45 per person.
These interactive dining experiences for guests will commence with an introduction to Taverna Opa Orlando's traditional Greek cuisine followed by a dinner at 6:45 p.m. The Taverna Opa Orlando team will interact with guests, walking them through each course and wine pairing.
On June 25, owner Katerina Coumbaros and wine partners, Benziger Family Winery and Luc Belairethe, will host the Air-inspired dinner, which will highlight winged meats as the cornerstone of the evening's cuisine.
The June wine dinner will feature the following courses:
1st Course
Tomatosalata – Heirloom tomatoes / watercress / imported feta cheese / olive oil / lemon juice
Paired with: Sauvignon Blanc, Benziger
2nd Course
Kounoupidi – Cauliflower / Hummus Crust
Paired with: Chardonnay, Benziger
3rd Course
Ortikia – Quail / Oregano / Lemon
Paired with: Cabernet Sauvignon, Benziger
4th Course
Kotopoula – Airline Chicken Breast / Avgolemono Sauce / Artichoke / Spinach
Paired with: Merlot, Benziger
5th Course
Yiaourti Pagoto – Greek Yogurt Ice Cream / Honey / Pistachios
Paired with: Rose Champagne, Luc Belaire
MORE DATES
Subsequent wine dinners will take place on July 30 and August 27. Guests can reserve a seat by emailing eatgreek@opaorlando.com or calling 407-351-8660.
Taverna Opa Orlando is located at 9101 International Drive, Orlando. For more information, visit www.opaorlando.com.