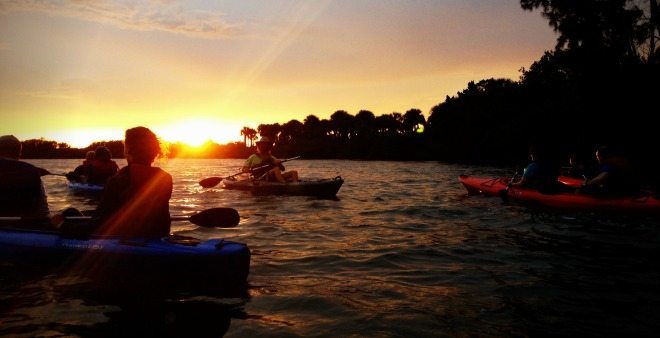 UPDATED: JUNE 2016
They don't call this the Sunshine State for nothing. From top to tip and coast to coast, Florida is packed with fabulous ways to enjoy the summer, even when the temperature soars into the 90s and beyond. Need a few ideas to get your summer plans started? No problem. Check out our list of 25 suggestions for summertime fun in Orlando and beyond.
1. Check into an Orlando hotel with a lazy river
Grab a frosty drink and then slip into an inner tube to gently float down a lazy river. Ah, life is good. You can find lazy rivers at all of the following Orlando hotels:
JW Marriott Orlando Grande Lakes
Four Seasons Resort Orlando at Walt Disney World Resort
Reunion Resort
Hilton Orlando
Hilton Orlando Bonnet Creek
Omni Orlando Resort at ChampionsGate
(pssst… hotel pools are for registered hotel guests only)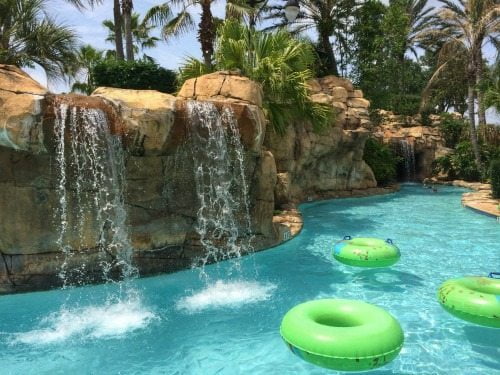 2. Eat really good ice cream
No one should cool down with a subpar sweet. Treat yourself to a quality serving of ice cream at one of these stellar shops:
Swine & Sons (housemade)
The Soda Fountain in College Park
Teal's Twisted Bliss
Kelly's Homemade Ice Cream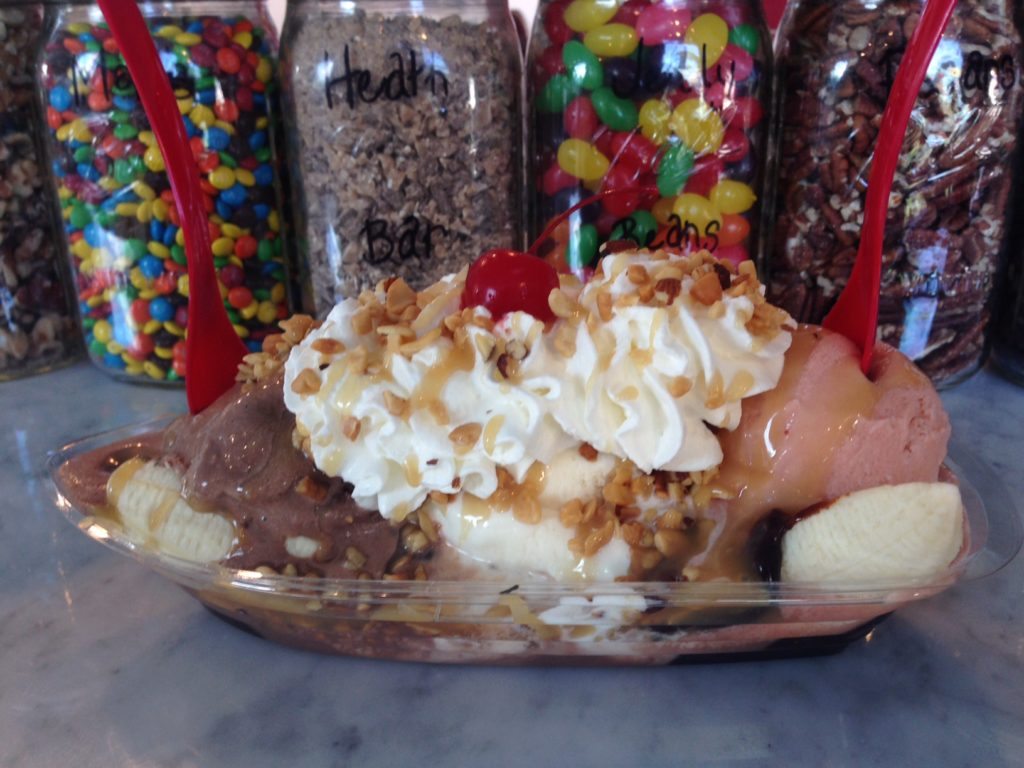 3. Go on a wine walk
Stroll and sip your way through one of Orlando's districts or suburban Main Streets during one of these monthly wine walks.
Lake Mary WineArt Wednesday
Thornton Park Wine & Art Walk
Flagler Avenue Wine Walk
4. Dive for scallops
Scalloping season commences a few days early this year with season beginning on June 25, and Plantation on Crystal River, a hidden gem on Florida's Nature Coast, is offering guided and non-guided scalloping packages starting at $168/person (mid-week).
If guests choose not to book the scalloping package, they can still get their scallops cooked. For just $13.95 per person, Executive Chef David Bolanos at West 82 Bar & Grill (at the hotel) will prepare guests' shucked scallops during dinner one of four ways: scampi style, au gratin, sautéed in lemon butter or Chef's choice. The meal also comes with two sides which could include rice, mashed potatoes or fresh seasonal vegetables.
For more information, visit www.plantationoncrystalriver.com/special-offers.htm.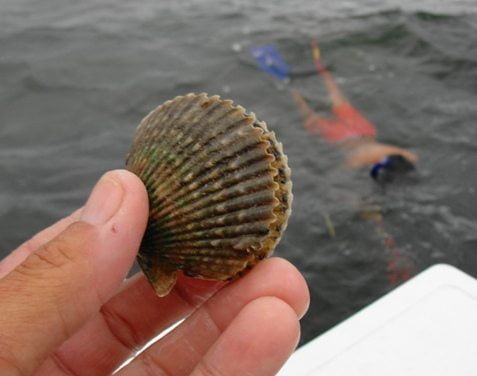 5. Celebrate National Fried Chicken Day (July 6)
Commemorate this event with a trip to the following restaurants, where fried chicken is done right:
Soco Restaurant in Thornton Park: order either the Chicken-Fried Cauliflower "Steak" or Lake Meadow Naturals Korean-Style Fried Chicken
Hash House a Go Go: get the Sage Fried Chicken & Waffles
Highball & Harvest: you just can't beat the Chicken Picnic with buttermilk fried chicken, corn bread pudding  and spicy watermelon
The Coop: John Rivers strays from the smoker with his legendary fried chicken. Lots of options, including a two-piece entree or a 24-piece take-home bucket.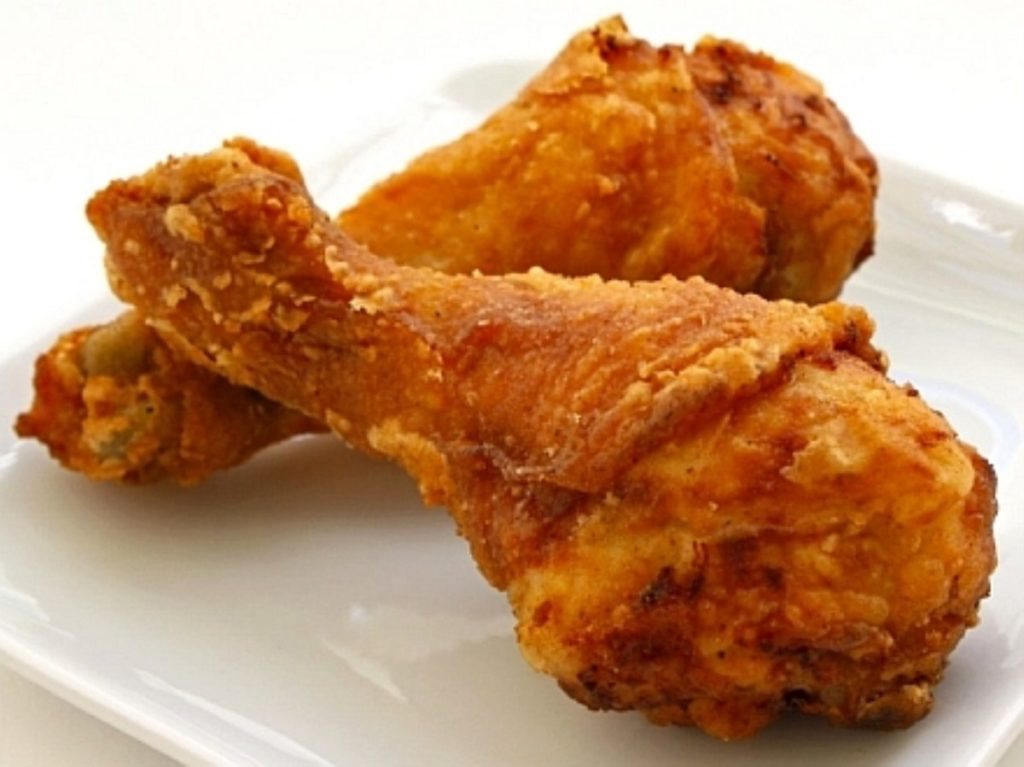 6. Tour all of our Orlando-area breweries
Can you believe we now have a dozen breweries in the Orlando area? Taste your way through all their brews on a self-guided brew tour. Get all the details in our Guide to Orlando Breweries.
7. Go on a Segway tour
Perfect for sightseers, these vertical tours take riders on a quick clip past landmarks and points of interest. Here are three to check out:
Z E Segways Tours in Celebration
Mount Dora Segway Tours
Magic Carpet Glide – Tampa Segway Tours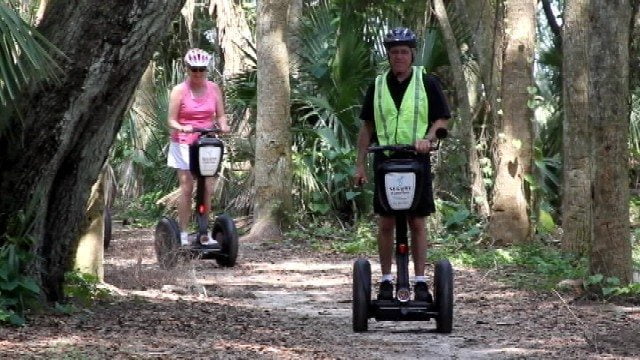 8. Take an outdoor yoga class
Yoga in the Park meets every Sunday at 11am in Lake Eola Park at either the NE corner by Panera or the NW corner by the Amphitheater. Free ($5/person)
For even more 'out of the studio' options, check out this list of 15 Wild & Crazy Places to do Yoga in Orlando.
9. Drink a root beer float on National Root Beer Float Day (Aug 6)
Sip the subtle perfection of the delicious combination of smooth vanilla ice cream and bubbly root beer at these fine establishments:
Beaches & Cream Soda Shop (Disney's Beach Club Resort)
BJs Restaurant and Brewhouse (Oviedo & Mall at Millenia)
Swine & Sons
Mel's Drive-In – Universal Studios Orlando
A&W All American Food
The Soda Fountain in College Park
Johhny Rockets (Mall at Millenia, Pointe Orlando)
4 Rivers' Sweet Shop
… and don't forget Butterbeer at Wizarding World of Harry Potter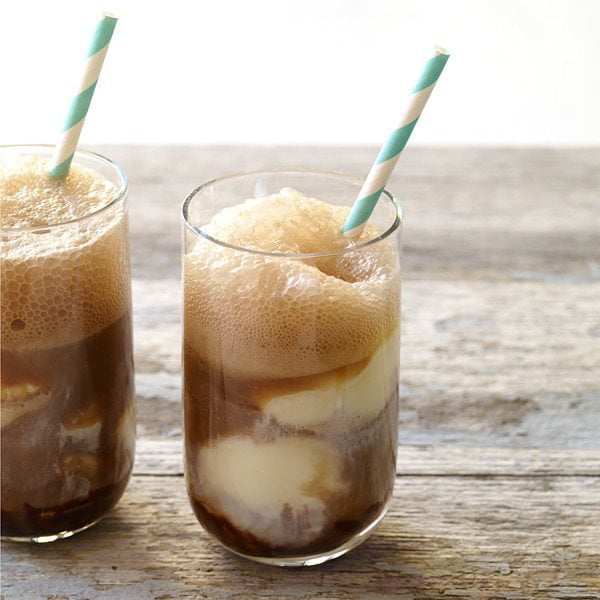 10. Shop at a night market
On these hot days it's best to wait until the sun goes down before venturing out for some fresh finds and local fare. The Orlando area has four different night markets, including the area's first in Audubon Park. Get all the details in this Guide to Orlando's Night Markets by Edible Orlando.
11. Eat an artisanal ice pop
Count on eclectic flavors and fresh ingredients when you start licking an artisanal ice pop, available through several Orlando purveyors, including:
The Pop Parlour: this Thornton Park shop features boozy ice pops, too!
Peak Season Pops: this mobile cart can usually be found at local farmer's markets, including Maitland and Winter Park. Oh, and they have ice pops for pups, too!
Yum Yum Pops: you'll find these delicious treats in flavors like Blueberry Hibiscus and Meyer Lemon Ginger every Monday at the Audubon Park Community Market.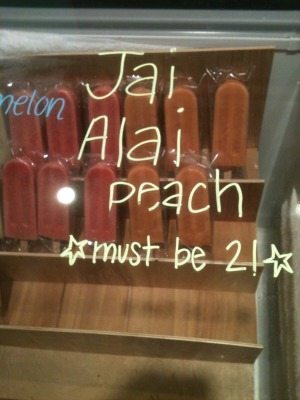 12. Rent a jet ski
Zoom across the waters in the ocean or on one of Orlando's many lakes. Here are a few places to rent:
13. Champagne toast the fireworks at Epcot
Reserve your spot at the IllumiNations Sparkling Dessert Party and you'll not only get a front row seat to Epcot's spectacular nightly fireworks show but you'll also enjoy a sweet feast of confections and fresh baked goods. Admission to the IllumiNations Sparkling Dessert Party costs $49 for adults and $29 for children ages 3 to 9. Tax and gratuity are included but alcoholic drinks are extra.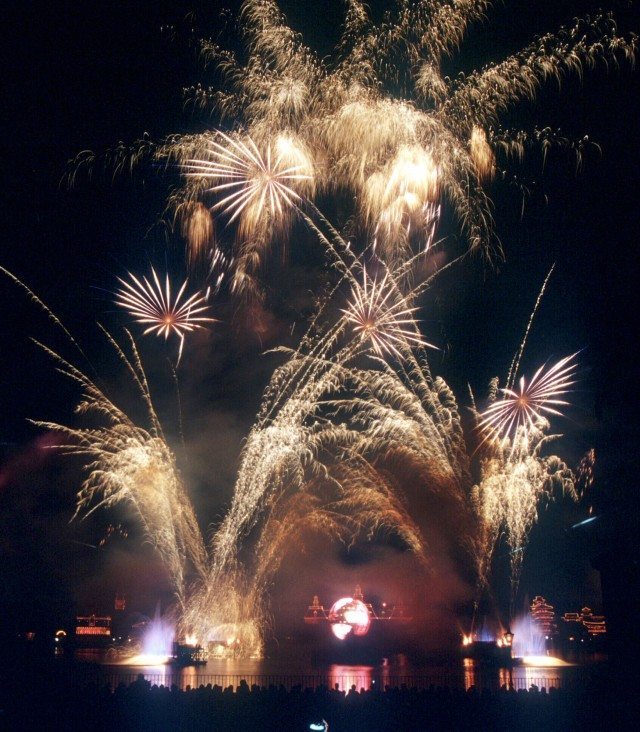 14. Go zip lining
Speed through the treetops as high as 1,200 feet in the air at one of 7 Central Florida hot spots for zip lining. There's even one where you zip over alligators! Check out our Guide to Zip Lining in Orlando.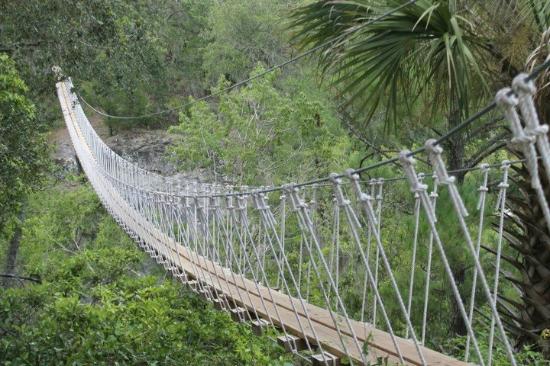 15. Learn to surf
Ever want to learn to ride the waves at either Cocoa or New Smyrna Beach? Everyone has to start somewhere and even newbies with zero experience can start hanging ten after a lesson or two. Here are a few companies offering lessons:
New Smyrna Beach's Famous Jimmy Lane Surfing Academy
Surfin' NSB
School of Surf (Cocoa)
Ron Jon Surf School (Cocoa)
By the way… in case you're wondering, you are more likely to get struck by lightning or die in a car accident than get attacked by a shark. According to Professor Jeff Rosenthal from the University of Toronto, your chances of getting attacked are 1 in 9 million and less than 1 American per year is killed by a shark. In fact, your odds of getting killed by a shark are 1 in 400 million. And while over half of the entire world's shark attacks takes place in Florida (yikes, lucky us!), chances of getting attacked by a shark at a Florida beach is 1 in 430,000.
16. Enter an eating contest
Think you've got the stamina (and the stomach) to face off in a food eating contest? Test that confidence at one of these local challenges:
Watermelon Eating Contest
Monday, July 4, 2016
Groveland 4th of July Celebration
Groveland, FL
Pie Eating Contest
Monday, July 4, 2016
Red White & Boom (Clermont)
Watermelon Eating Contest
Monday, July 4
Watermelon 5K, Winter Park, FL
17. Go on a sea turtle walk
Join The Sea Turtle Preservation Society in their mission to help sea turtles survive. The Loggerhead sea turtle nesting season peaks in Brevard County in June and July, when the organization is allowed to guide groups to observe nesting Loggerhead sea turtles. The Walk Team is comprised of many volunteers including Greeters, Presenters and Guides all trained and experienced in their respective roles. Teams provide Turtle Walks for the public several nights a week during June and July at three different locations in South Brevard County. Reservations required. More info at www.seaturtlespacecoast.org/volunteer-activites/turtle-walks/.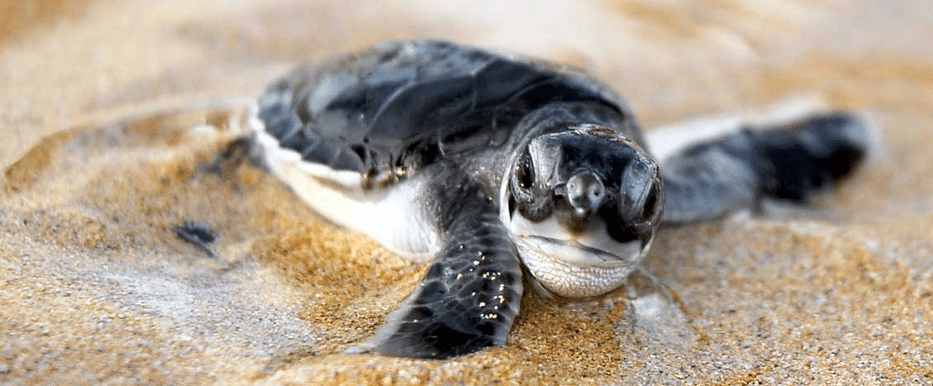 18. Show up to the airport and buy a ticket for a random flight
Can you imagine how fun it would be to wake up in the morning, grab your passport, pack a bag and head out to anywhere… anywhere!! Orlando's International Airport has direct flights from destinations as close as the Florida Keys or Destin and as far away as destinations like Paris and Rio de Janeiro. Go on… have a completely spontaneous, totally unplanned, fly by the seat of your pants getaway. You'll be talking about it for years to come.
19. Build an epic sandcastle
Head to the beach.–east coast, west coast, doesn't matter– and start crafting something spectacular. It takes skills, lots of practice and the right tools to do this right, so prepare for your endeavor by doing a little recon. Here are a few sites to get you started:
WikiHow: How to Build a Big Sandcastle
Popular Mechanics: Build a Great Sandcastle
Martha Stewart: How to Build a Sandcastle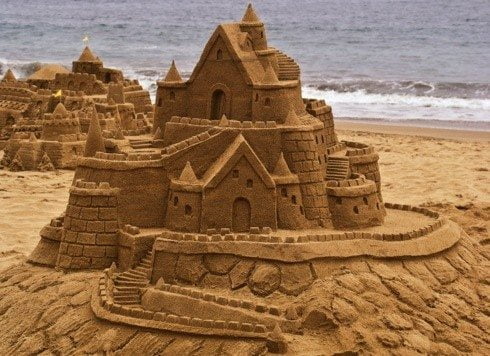 19. Visit St. Augustine's Ice Plant Bar
Ever since Orlando Weekly wrote a feature on this remarkable watering hole, we've been dying to drive to St. Augustine to check it out. Set in a 1927 industrial building, Ice Plant Bar is seriously committed to the craft cocktail movement and thus serves stunning, seasonal cocktails made with fresh, house-pressed juices, house made bitters and syrups, and mixed with six different choices of ice. But it's also an eatery boasting grass-fed beef and lots of local seafood. It'll take about two hours to get there but it's totally worth a road trip. And besides, you might as well make a night of it.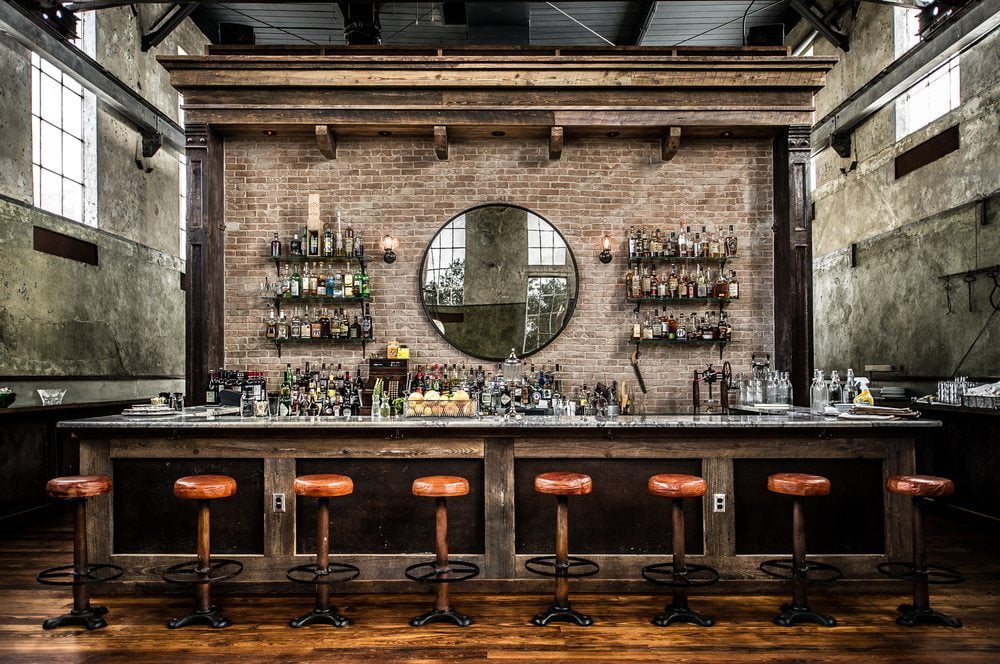 20. Go to a beach you've never been to before
Florida has 663 miles of beaches. WOW! How many of those miles have you sunk your toes into? Veer off your usual sandy path and venture to someplace new, a beach you've never been to before, maybe one no one has ever been to before! Start that journey by reading this USA Today article on Florida's 10 Lesser-Known Beaches and then read this Travel Channel piece on Florida's secret beaches. Here are a few more resources:
7 Florida Beaches Locals Want to Keep Secret
Discover Hidden, Unspoiled South Florida Beaches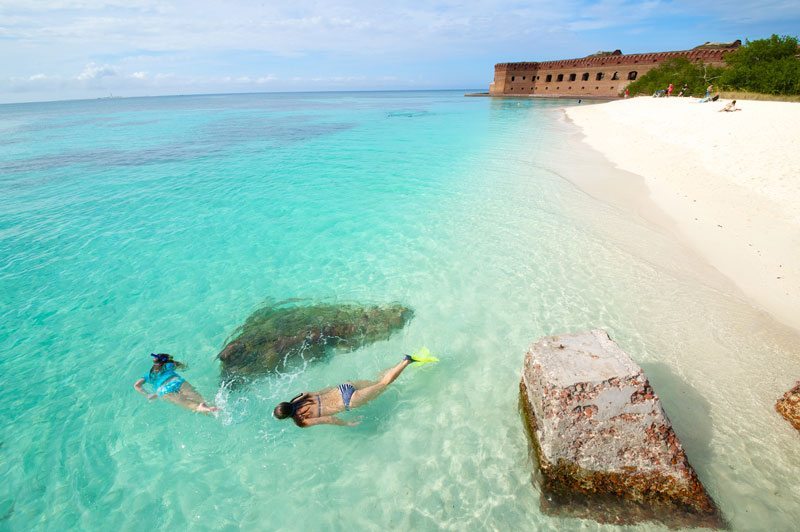 21. Sleep or camp on a Florida island
The state of Florida has more than 4,510 islands that are ten acres or larger. Some are private, some are covered with multi-million-dollar hotels, but some are barely inhabited. Be beckoned to a quiet, out-of-the-way island escape where either cabins or camp sites offer a different sort of overnight getaway under the stars. Here are two great sites to help you start planning:
6 Secret Florida Islands for an Unforgettable Couples Getaway
5 Island Escapes in Florida – Visit Florida
15 of Florida's Best Islands – Islands.com
22. Take the Orlando roller coast challenge
There are nearly two dozen roller coasters in Central Florida across eight theme parks. See if you can ride every roller coaster in every theme park. Orlando Sentinel's theme park ranger Dewayne Bevil rates your best bets in this roller coaster round-up.
23. Go sailing or boating 
Rent a pontoon boat and float along the St. John's River or learn to sail on Lake Monroe! Central Florida's lakes and waterways are perfect for strengthening your sea legs.
24. See an outdoor movie
There's nothing like a starlit flick. Our warm nights make watching movies under the stars possible all across the Orlando area. Pack a basket filled with your favorite treats (and some wine, perhaps) and enjoy an alfresco film.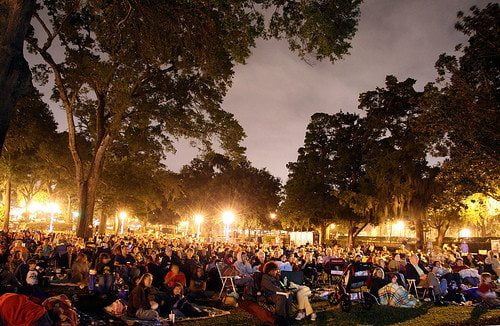 25. Kayak with manatees
The gentle giants of our Florida waterways are such a sight to behold. Today's Florida manatee population is estimated at approximately 5,000, and many of those can be found in Central Florida. There are many tour companies offering a chance to paddle or float near these lovely creatures.
Riverventures takes guests on trips along the Crystal River and offers a 'swim with the manatees' tour, one of the only in the state. A Day Away Kayak Tours offers Manatee & Dolphin Encounter tour on the Merritt Island Refuge as well as a bioluminescent night tour.