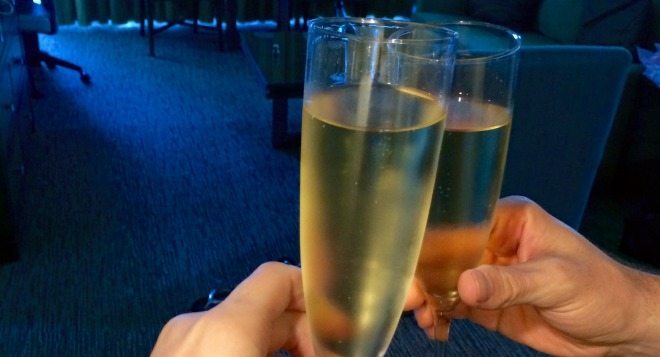 By Melissa Becker
Trevor and I often reminisce about the amazing date nights we have been fortunate enough to experience since we started dating almost exactly one year ago. The overnight stay at the Hyatt Regency Orlando has quickly risen to the top of our list! From the moment we arrived until the moment we drove away the following morning, we felt welcome and completely at ease.
Once we checked in, we headed straight to the Grotto Pool. Suddenly we did not feel like we were on I-Drive in Orlando anymore. The rocks and waterfalls surrounding the pools and hot tubs provided a peaceful atmosphere which was complemented by the pleasant staff. Unfortunately we were not able to spend time in the cabanas that day, however, if we could have we would have definitely stayed all day.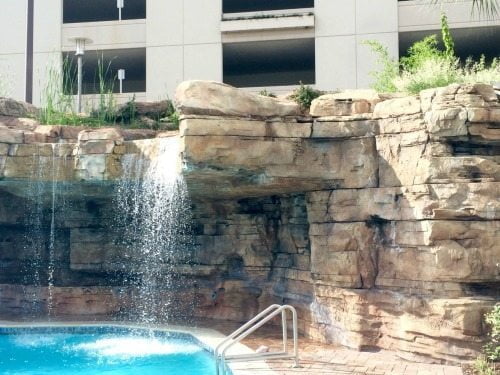 While getting ready for our dinner at Fiorenzo Italian Steakhouse, complimentary champagne and a note from the wonderful Megan Licata was delivered to our room! Megan was so very pleasant and helpful setting up this evening! The champagne was quite a surprise and icing on the cake for us that night.
The service at Fiorenzo was exceptional and the food was phenomenal! We could not have asked for anything more during this dinner. We started with the caprese salad and a bottle of red wine. This was quite possibly the very best caprese salad I've ever tasted. After quite a debate, we both decided to try the steak (but everything else sounded so good!). Steak is not usually my first choice and I'm not usually a big fan. But this steak cut as easy as butter and was absolutely delicious!!! We finished our dinner with a tiramisu which was absolutely to die for!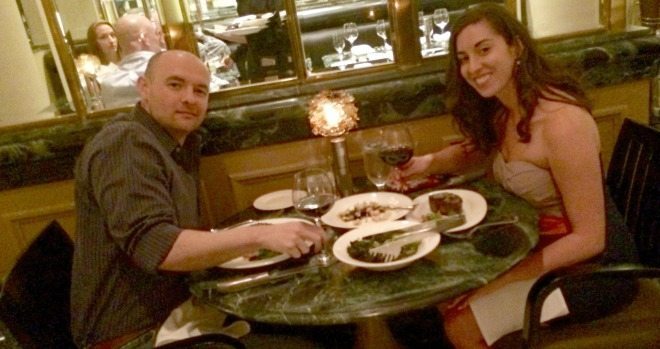 Our night concluded in the hot tub on the terrace level. This patio deck was so quiet and peaceful, the perfect ending to our ultimate date night.
Overall, we cannot thank Kristen and everyone at the Hyatt Regency Orlando enough for this magical night! If you are looking for a great staycation, look no further – I am so grateful we won this overnight stay and would recommend this experience to anyone.