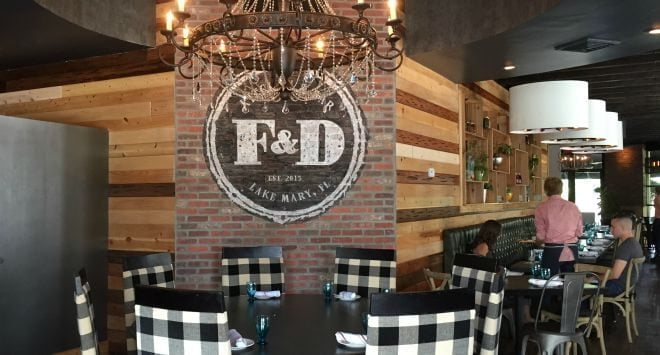 Being Seminole County residents, Marc and I are always on the lookout for stellar restaurants that are close by. To be honest, the choices are slim. So, when friends raved about F&D Kitchen & Bar, a new farm-to-table concept in Lake Mary, we rushed right over.
F&D has a spectacular dining space. Drenched in wood, brick, leather and varied fabrics, it boasts a decor that makes guests immediately say, "wow!"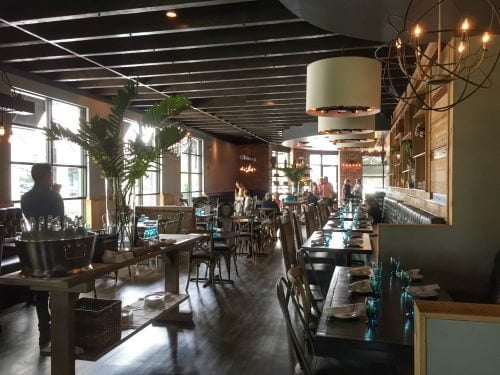 Servers are quick to point out the restaurant's allegiance with local farms and a speedy peruse of the menu will demonstrate an eagerness to be progressive while still offering American cuisine that the average person would find intriguing but familiar.
We started with a cocktail and the Chef's Daily Board ($19). The cocktail menu has about a half dozen compelling options but I chose a gin-based drink called The Hendricks ($10). It was superb. The savory selection of cured meats and artisan cheeses on the board was a delicious start to the feast.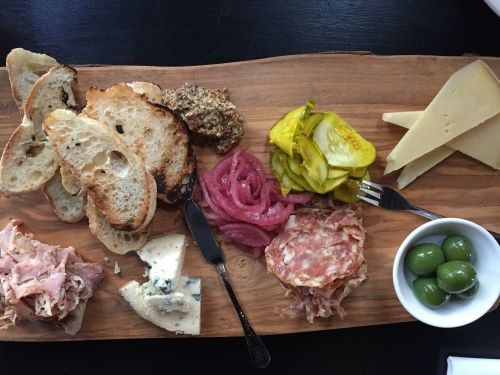 We were positively beaming with happiness. "Yes," we thought. "This is such a great restaurant."
… and then the entrees arrived. My grouper ($24), though beautifully plated, was a overdone. Marc's 10oz strip (Steak Frites) was not warm enough and was a little tough. The steak sauce on the side tasted like A1 sauce from a bottle ($25).
Dessert, we hoped, would turn things back around. It didn't. The donuts ($8) we ordered were not the fluffy, airy morsels of sweetness we longed for. They were glutinous, doughy blobs without any resemblance to a donut whatsoever. We should have listened to our server and ordered the (bourbon) Milk & Cookies.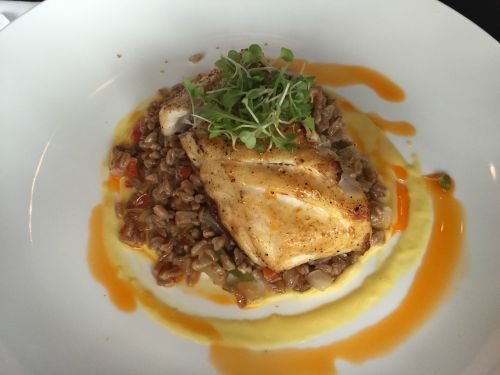 Now before you go crossing this restaurant off your list, hear this: I still think you should go check it out. Why? Because F&D has real potential and I truly think it will work out its kinks and be great.
So, do what I did. Go, enjoy yourself and leave helpful feedback via Yelp. I left an honest but not disparaging review on Yelp and was delighted to get an email response from one of the owners, Tim Barber. Tim agreed with me that a few of the menu items needed work. But his willingness to reach out showed me he also believes in his restaurant.
We will go back to F&D, probably in a month or so. And I am fairly certain we will be pleasantly surprised when we do. In the meantime, we'd love to hear from you. Leave a comment if you've visited and let us know what you thought.
F&D Kitchen and Bar
1541 International Pkwy
Lake Mary, FL
407-915-5687
Bar opens daily at 4pm; dining room opens daily at 5pm
Happy Hour is daily from 4pm-6:30pm