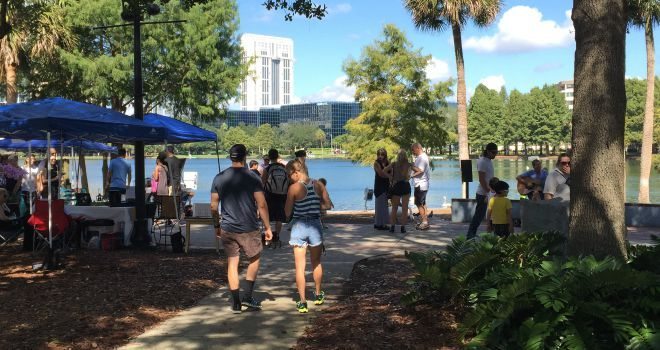 No longer a best-kept secret, the Orlando Farmer's Market at Lake Eola is a bustling party every Sunday from 10am – 4pm. Located at the southeast corner of Lake Eola Park, the market now hosts nearly 50 vendors offering everything from gourmet cheese and kettle corn to one-of-a-kind art and handmade jewelry.
It's also a great place to pick up your provisions for the week thanks to the piles of fresh produce for sale.
But if you're just looking for a place to hang out, you'll be delighted to find a beer and wine garden (which opens at noon and serves $5 drinks and $12 bottomless mimosas), live music and loads of delicious nosh for you to enjoy while you wander through the market or lounge under the shade of a tree.
We visited recently and couldn't believe how much the market has grown and how many wonderful offerings are now housed in this weekly outdoor gathering. Here are some pics of some of our favorite finds…
1. Cool drinks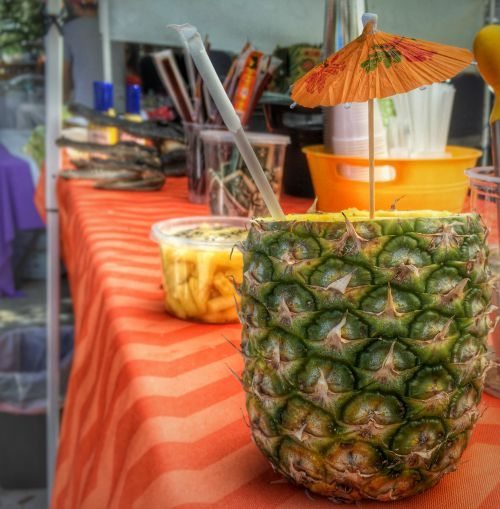 2. Cake on a stick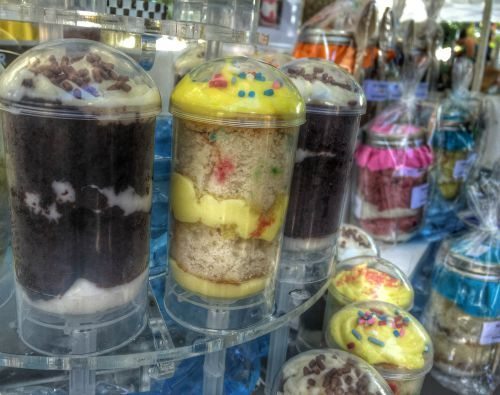 3. Swans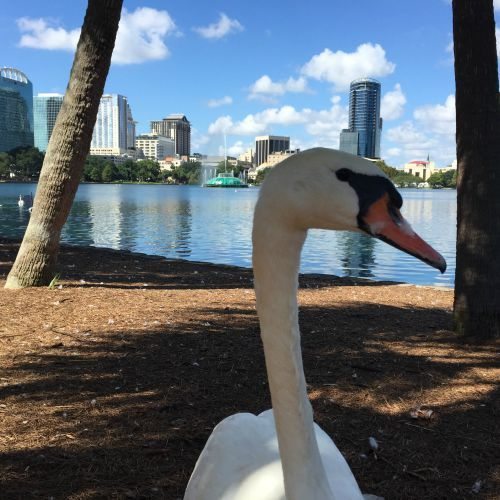 4. Yoga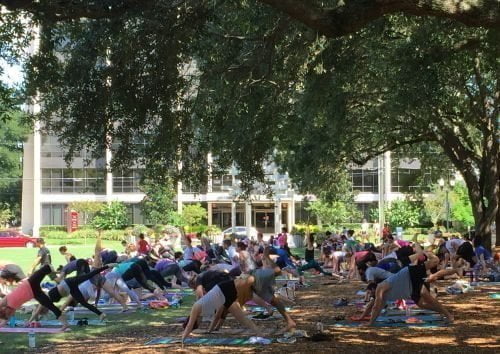 5. Crepes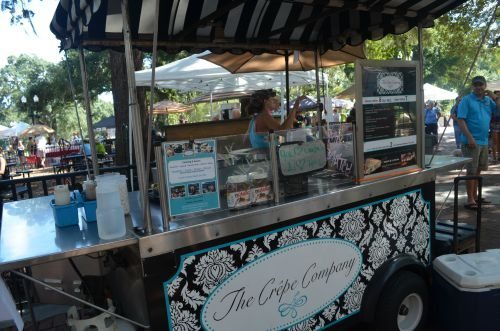 6. Organic and local produce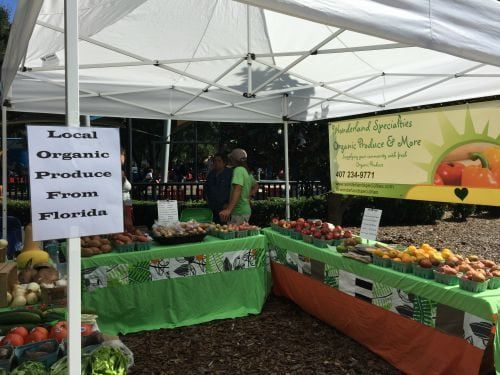 7. Dogs, dogs and more dogs!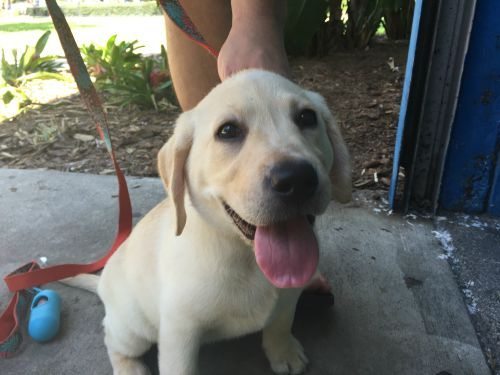 8. Tons of tasty grub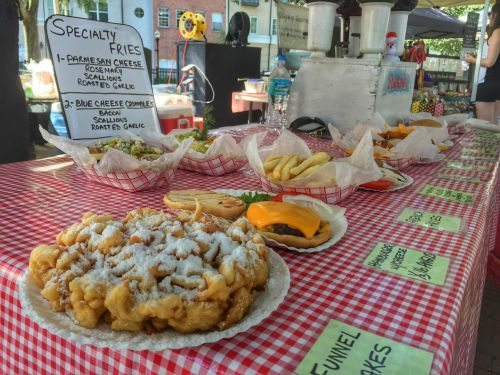 9. Kettle corn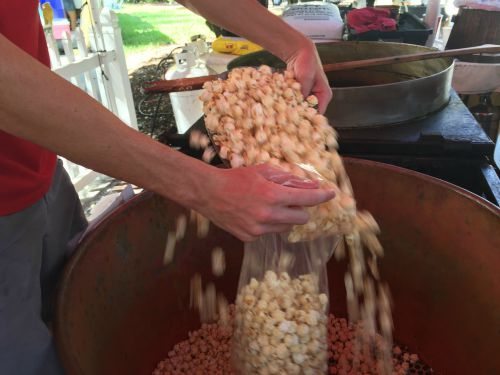 10. Fresh flowers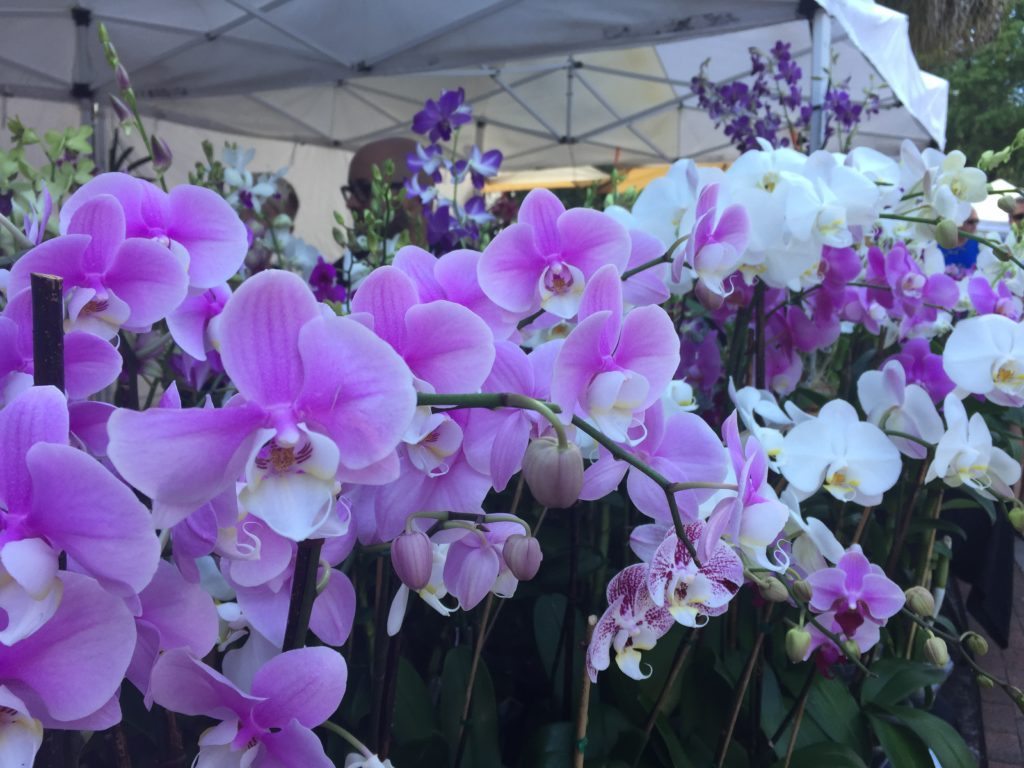 11. Fresh produce
12. DIY Bonsai Trees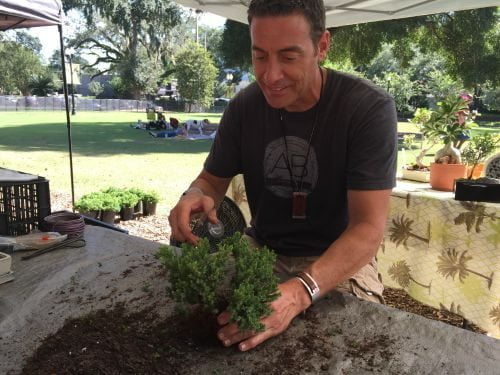 13. Grilled corn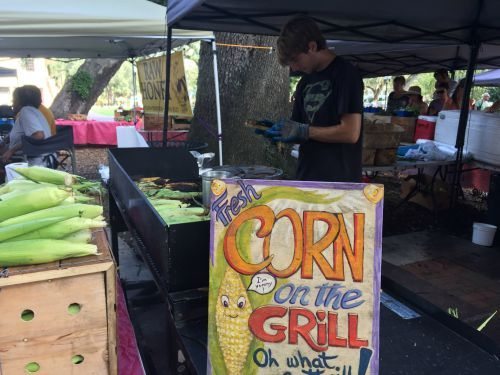 14. Chair massages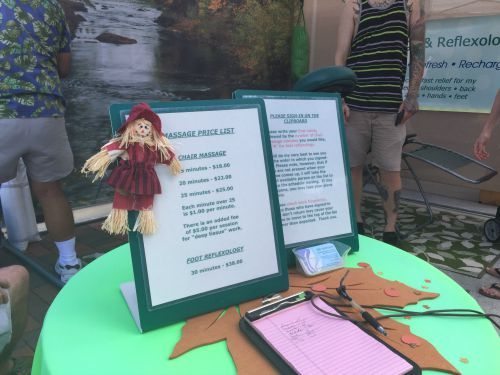 15. Artisan ice pops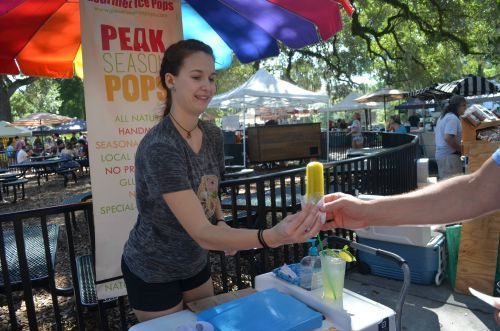 16. Shady places for a nap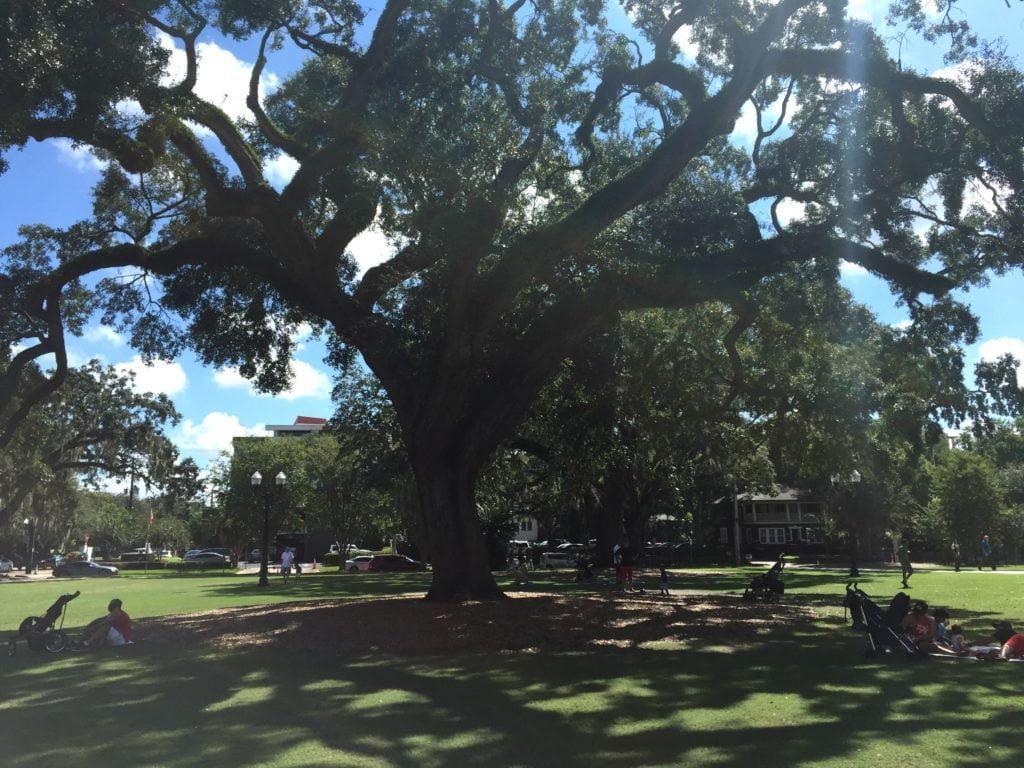 17. Cool stuff to buy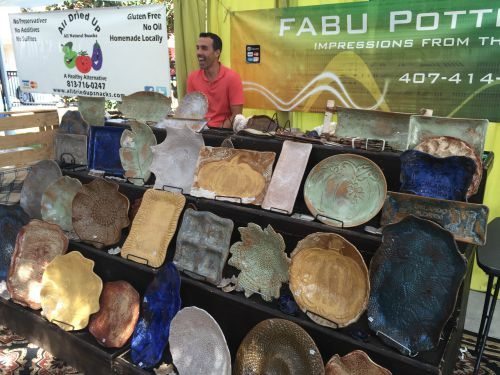 18. Sugar cane juice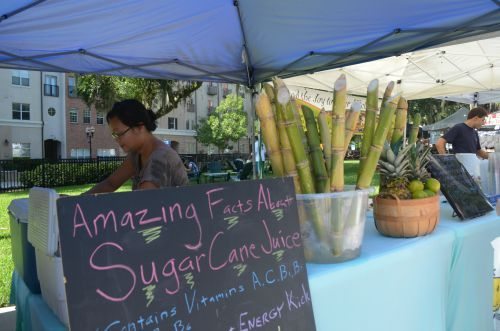 19. Swan boat rides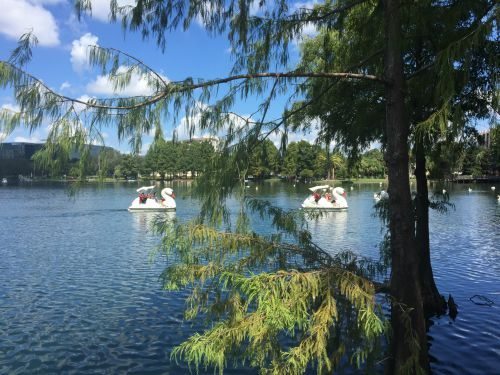 20. Stellar downtown views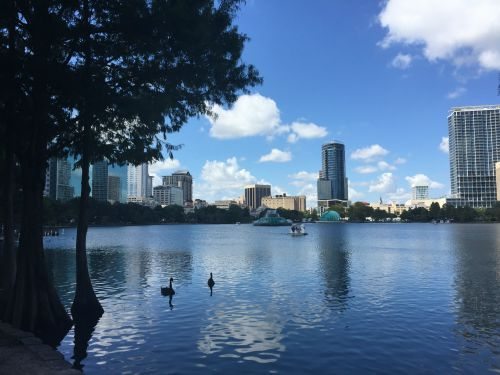 For more information, visit orlandofarmersmarket.com.
All photography by Kristen Manieri