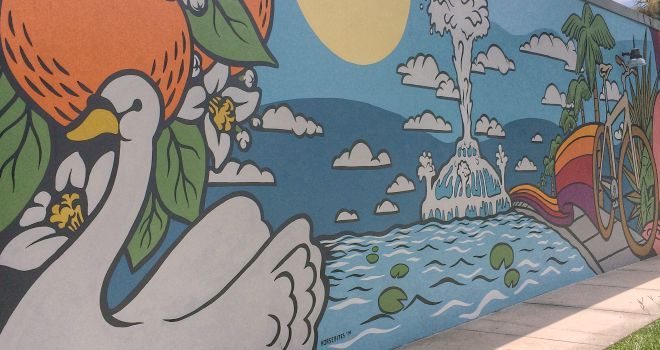 **UPDATED FOR 2016**
Can you feel it? Fall is slowly creeping into Orlando, one cooler day at a time. Soon we'll all be reminded of all the things that make living in Central Florida so great: perfect temperatures, chilly nights and an endless offering of outdoorsy things to do. Time to start planning some fun date nights and days. Here are a ton of free date night ideas in Orlando this fall…
OUTDOOR MOVIES
Movie Night at Leu Gardens
"Dial M for Murder"
Friday, October 7, 7:30pm
Free for members; $6 for non-members
Popcorn Flicks in The Park – House of Wax
Thursday, October 13, 8pm
Central Park, Winter Park
Free admission and popcorn
Movie Night at Leu Gardens
"Me Before You"
Friday, November 4, 7:30pm
Free for members; $6 for non-members
Screen on the Green – Zootopia
Saturday, November 5, 7pm
Maitland Middle School Soccer Field
Free
Popcorn Flicks in The Park – Aladdin
Thursday, November 10, 7pm
Central Park, Winter Park
Free admission and popcorn
Cranes Roost Sunset Cinema – Zootopia
Saturday, November 12
Uptown Altamonte
Free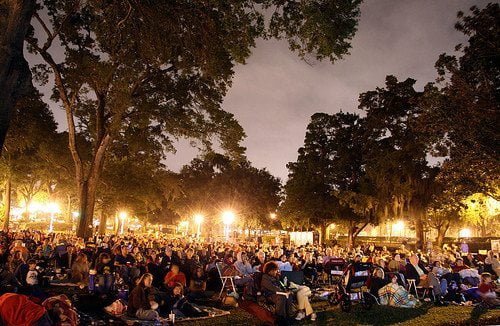 FREE FESTIVALS & EVENTS
5 & Diner Car Show
Every Thursday, 5-8pm
Avalon Park
Oktoberfest
Friday, October 7, 5-10pm
Avalon Park
Winter Park Autumn Art Festival
October 8-9, 9am-5pm
Central Park in Downtown Winter Park
Viva Osceola
Saturday, October 8, 11-7pm
Kissimmee Lakefront Park
Celebration Oktoberfest with Falling Leaves
October 21-22
Central Florida Veg Fest
Saturday, October 22, 10am-6pm
Orlando Festival Park
2016 Mount Dora Craft Fair
October 22-23
Downtown Mount Dora
Oak Street Spooktacular
Thursday, October 27, 4:30pm-6:30pm
Oak Street Park Community Center, Kissimmee
Pumpkin Palooza
Friday, October 28, 4-6pm
Mark Durbin Community Park at Lakeside, Kissimmee
Fall Craft Fair
Saturday, November 5, 10am-2pm
Town Park, Avalon Park
Art Under the Stars
November 11-13, Lake Lily Park, Maitland
FREE OUTDOOR CONCERTS
Rhythms of the Roost
Friday, October 28, 6-10pm
Cranes Roost, Altamonte Springs
Central Florida Drum Circle
Saturday, November 5, 8pm
Orlando Brewing
Music at the Casa
Sundays from noon – 3pm
Casa Feliz
ART STROLLS
Art & Wine Stroll of Celebration
Saturday, October 1, 5-9pm
FAVO: Smile Day!
Friday, October 7, 5-9pm
Winter Springs ARToberFEST
October 15-16
Sanford Art Walk
Monthly
Flagler Art Stroll (New Smyrna)
Monthly
TAKE A HIKE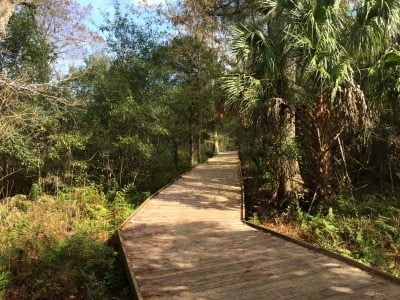 UNDER $10
Cult Classics
Enzian
Offered twice per month, usually on the second and last Tuesday at 9:30pm
General admission is only $8
Kelly Park – Tubing & Hiking
Apopka
Admission is $3
Saturday Matinee Classics
Enzian
Every second Saturday of the month. Experience a different legendary cinematic masterpiece the way it should be seen – on the big screen!
Tickets are $8
Culture Pop
October 28, 6:30-9pm
Maitland Art Center
Live music, complimentary food & cash bar with fine wines and craft beer
$5 (free for members)
AND DON'T FORGET ABOUT…
The Moonlight Walking Tour at Greenwood Cemetery continues this fall with events on Oct 21 and Nov 18. The walk is approximately four miles within the 100-acre cemetery, and visits about 100 graves of notable individuals in Orlando's history. This is a free event but advance reservations are required. More details at greenwood-cemetery.net/moonlight-walking-tours.
Third Thursday Gallery Hop
Third Thursday of every month beginning at 6pm… and it's free!
Visitors score free admission to the Cornell Fine Arts Museum at Rollins College every day.
Mennello Museum of American Art has free admission on select Saturdays and Sundays for holders of Bank of America/Merrill Lynch bank cards.
Admission to Leu Gardens is free the 1st Monday of most months.
It doesn't cost a thing to wander through one of our many farmers markets in Central Florida.
The Charles Hosmer Morse Museum of American Art on Park Avenue offers free admission Fridays between 4 pm and 8 pm from November through April.
You can snag a free tour of Orlando Brewing Company Monday through Saturday at 6pm. No reservations needed! They also have free entertainment on the weekends.