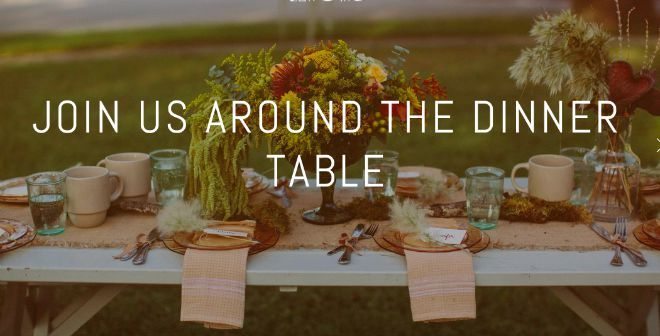 The Dinner Party Project, an invitation-only weekly dinner party created to connect Orlandoans over great food and interesting conversation, will celebrate its 100th dinner on September 12. In her usually fashion, founder Dana Roquemore has planned a huge bash to commemorate the momentous occasion.
100 guests are invited to enjoy cocktails, wine, and a 5-course meal beginning at 6:30pm.
Guests will snack on Project Pop's organic kettle corn before diving into the five-course featuring organic produce from Whole Foods Winter Park and prepared by guest chefs from the past year's dinner parties.
To complement the evening's fare, many libations will be poured including: craft cocktails from Old Forester Bourbon, wine and ONLI Beverages, & finishing out the evening will be some fabulous coffee from Barnie's CoffeeKitchen.
Adding to the mix will be an interactive photo booth by Cody Jordan Photography, live music by Two Guys, and a couple of other "lovely surprises" Dana has up her sleeves.
Tickets, which are a suggested donation of $75-$100, can be reserved by e-mailing tdppinfo@gmail.com.
DETAILS
WHEN: Saturday, September 12, 2015 at 6:30 p.m.
DRESS: Cocktail Attire
COST: Suggested Donation range: $75 – $100
WHERE: 999 Douglas Ave, Altamonte Springs, FL 32714